The first training program on e-commerce and digital economy will create a new step in training in this field at higher education institutions in our country. The program was held in Hanoi, Da Nang and Ho Chi Minh City. Ho Chi Minh City on 5, 7 and 9 June 2023.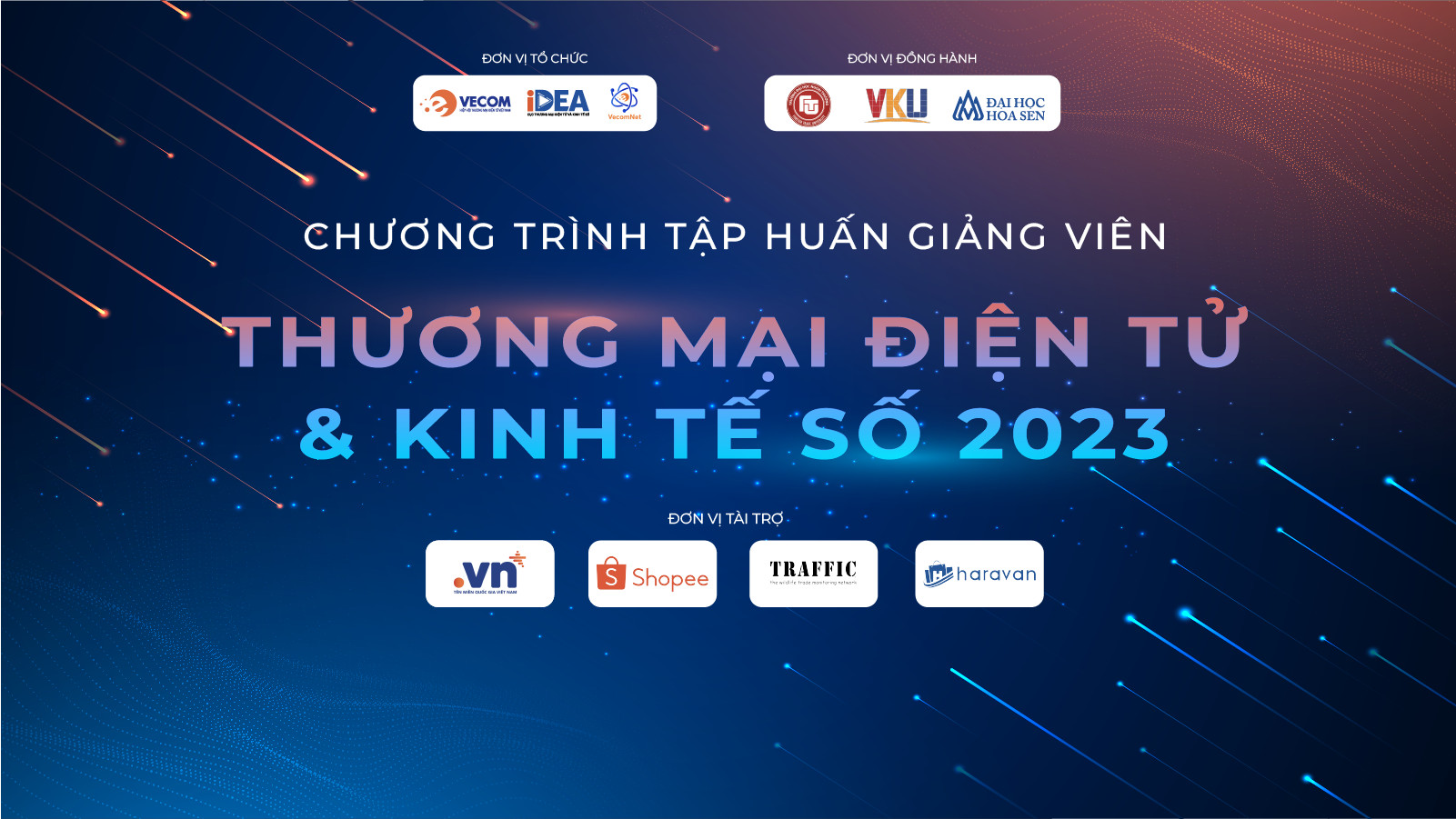 Developing high-quality human resources is one of the key factors to meet the strong development needs of e-commerce and digital economy. For e-commerce, the National E-commerce Development Master Plan for the 2021-2025 period sets out the task of "Training e-commerce knowledge and skills for teachers of universities and colleges." and professional secondary schools, develop a network of lecturers and experts with experience in teaching and imparting knowledge and skills on e-commerce.
For higher education institutions, the National Strategy for Development of the Digital Economy and Society to 2025, with a vision to 2030, specifies the task of "Increasing the practical content in the training of public majors". digital technology, digital economy, digital society, bringing digital platforms, digital technologies, especially Vietnam's digital platforms, and open technology to be introduced in training programs so that students can have favorable conditions. practice and practical approach".
Implementing the above tasks, the E-Commerce Association (VECOM) in collaboration with the Department of E-commerce and Digital Economy (Ministry of Industry and Trade) organized a training program for trainers on e-commerce and digital economy. .
Participants in the Program include leaders of schools, faculties and lecturers teaching disciplines, majors or modules of e-commerce, digital business, digital economy, management information systems, digital marketing. , logistics.
Training content: see details here.
Training Program: see details here.
Registration form to participate in the Program: see details here.
(Registration deadline: before May 30, 2023 on the principle of first registration - first review)