According to VECOM's Vietnam E-commerce Index (EBI), in 2019, the growth rate of e-commerce in vietnam reached over 32%. The average growth rate of the fourth period of 2016-2019 is about 30%. The scale of e-commerce retailing consumer goods and services in 2019 reached about 11.5 billion USD. VECOM predicts that the growth rate of 2020 will continue to remain above 30% and the scale of Vietnam e-commerce will exceed 15 billion USD.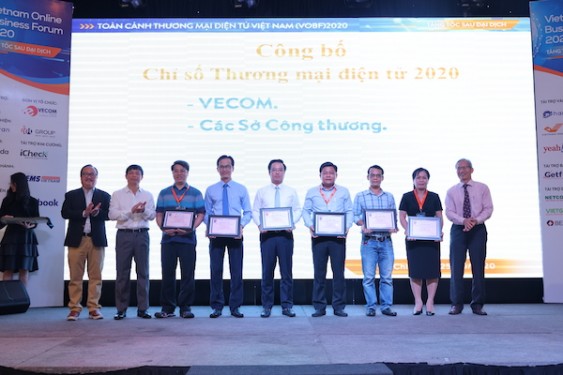 Photos at VOBF 2020 forum on 25/06/2020
Implementing the Master Plan for national e-commerce development for the period 2021-2025 approved by the Prime Minister in Decision No. 645/QD-TTg of May 15, 2020, The National Digital Transformation Program to 2025, oriented to 2030 under Decision No. 749/QD-TTg of June 3, 2020, VECOM has proposed a spread strategy to support localities to more strongly implement e-commerce while maintaining the leading position of two cities, Hanoi and Ho Chi Minh City. Implementing this strategy, on June 25, 2020 VECOM signed an e-commerce development cooperation agreement with the Department of Industry and Trade of Ho Chi Minh City and will continue to strengthen cooperation with many other localities.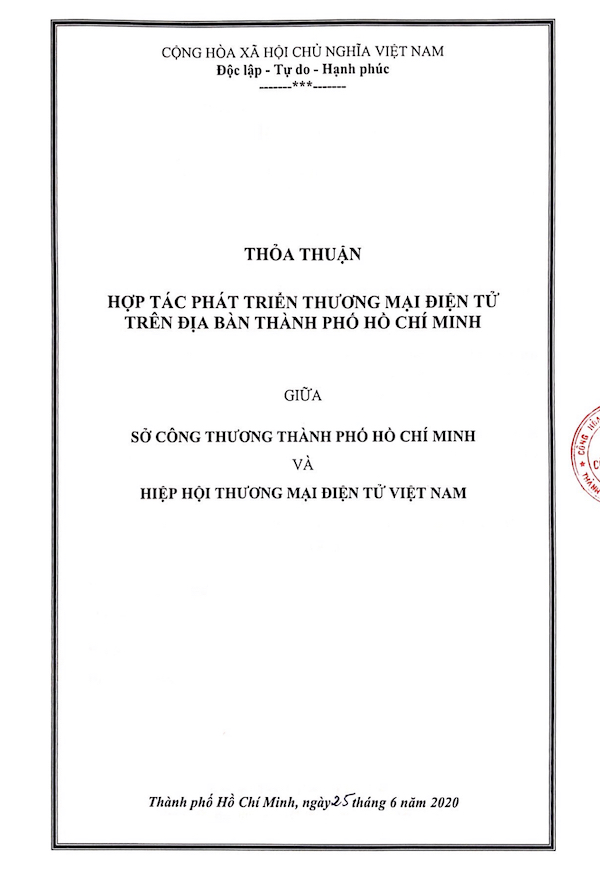 September 30, 2011, The first cooperation agreement between VECOM and The Department of Industry and Trade of Ho Chi Minh City has reached the City's plan to develop e-commerce to support businesses to improve business efficiency and competitiveness, maintain the domestic market and expand foreign markets, and develop e-commerce based on close coordination between state agencies and businesses and consumers. The plan also proposes solutions to promote the dissemination, propagation and fostering of knowledge and professionalism about e-commerce (See also Signing Ceremony 2011 here ).
In the coming period, the two sides have set out a specific plan to coordinate the organization of training courses and skills training in e-commerce implementation for businesses in Ho Chi Minh City. The training courses focus on small and medium-sized enterprises, business households, prioritize online training, help these subjects sell goods and services on social networks and e-commerce floors, then build e-commerce websites and advanced omni-channels solutions. , applying other digital and digital marketing solutions effectively...
The two sides are confident that the signing of this Cooperation Agreement will contribute to the successful implementation of the Ho Chi Minh City E-commerce Development Plan for the period 2021 - 2025, completing the overall objectives of the National E-commerce Development Master Plan.
VECOM