On February 13, 2023, the Vietnam E-commerce Association (VECOM) signed a cooperation agreement with PingPong Sea Co., Ltd.
PingPong was established in New York in 2015, PingPong is the first Fintech company licensed to operate in major countries in Europe and the US specializing in providing cross-border payment solutions specifically for e-commerce. . With offices in the US, Hong Kong, Luxemburg, Vietnam, Japan and India, to date, PingPong has served nearly 1 million e-sellers worldwide.
In 2023, VECOM focuses on developing the training segment with the VecomNet Network: online training, improving the quality of e-commerce human resources across the country.
Realizing the opportunity for cooperation, Ping Pong and VECOM move to sign a long-term cooperation; promoting e-commerce training activities at universities and colleges, contributing to improving the quality of officially trained human resources as well as effectively exploiting the potentials of facilities, products and services services and human resources in supporting the training of e-commerce students at training institutions across the country.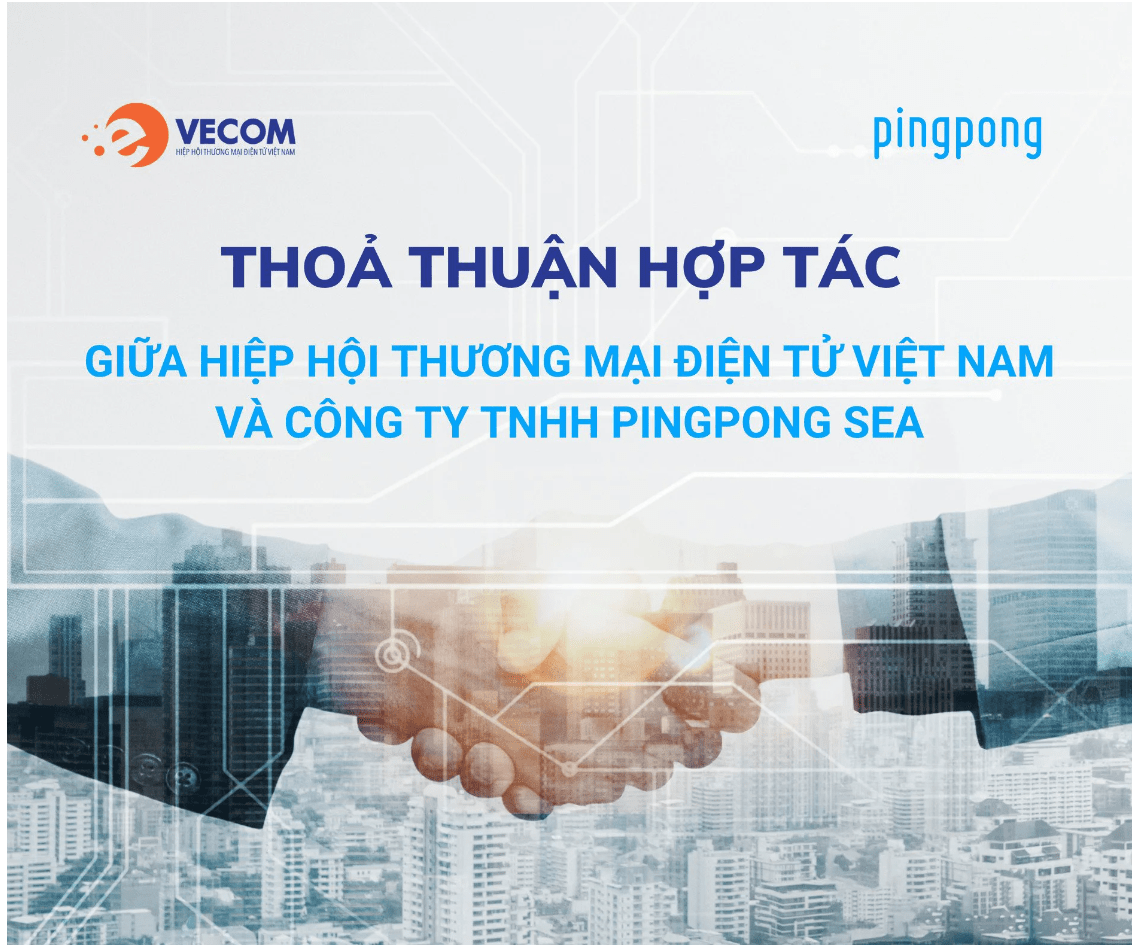 On the basis of the cooperation agreement, PingPong will provide appropriate solutions from time to time to support the training of subjects and fields related to e-commerce; receive students for internships, professional practice, graduation internships; coordinate to organize seminars, seminars, thematic reports in order to exchange expertise and share experiences to help training activities be linked with practice, students to grasp the business.
Hopefully with this stepping stone, this year VECOM and PingPong will have a lot of positive activities in training and orientation on e-commerce for students across the country.