On November 12, 2020, the Vietnam E-Commerce Association and the Department of Industry and Trade of Da Nang City signed the Agreement on cooperation in the development of e-commerce. The four main objectives of this cooperation are to promote the development of online trade transactions, contributing to the economic and commercial development; improve the state management capacity of e-commerce; improve the capacity of e-commerce implementation for individual businesses and business households (referred to as enterprises), contributing to improving competitiveness in the context of international economic integration; raise awareness and skills of consumers when participating in e-commerce, supporting and protecting consumers when participating in online trading.
The main contents of cooperation include: 1) Supporting enterprises to implement e-commerce and digital transformation; 2) Training on online business skills and organizing events; 3) To coordinate in the state management of e-commerce.
Over the years Da Nang has always been in the local group with a high E-commerce Index (EBI). Da Nang has become the economic and commercial center of the Central and Central Highlands, and has a concentration of universities and research training institutions with advanced information and communication technology. Therefore, the development of e-commerce in Da Nang city has a great impact on the entire region.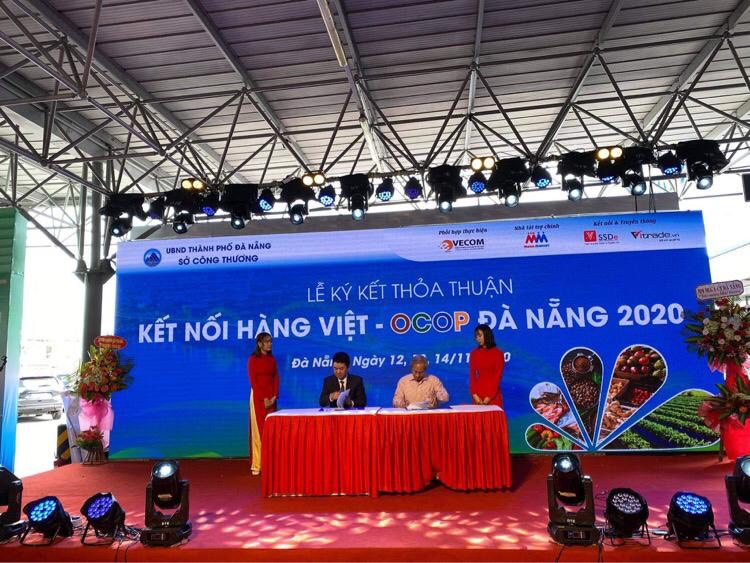 Director of Da Nang Department of Industry and Trade and Chairman of VECOM signed the Cooperation Agreement
The signing ceremony of the Agreement took place in the Vietnam Goods Connection Program – OCOP Da Nang 2020 taking place in Da Nang city from November 12-14, 2020 organized by the Department of Industry and Trade of Da Nang City in collaboration with the E-Commerce Association. Participating in the program, there are more than 60 booths displaying and introducing products of enterprises and production and business establishments in the following industries: agricultural products, food, processed foods, beverages, medicinal herbs, typical rural industrial products and typical regional products in the central provinces – Central Highlands.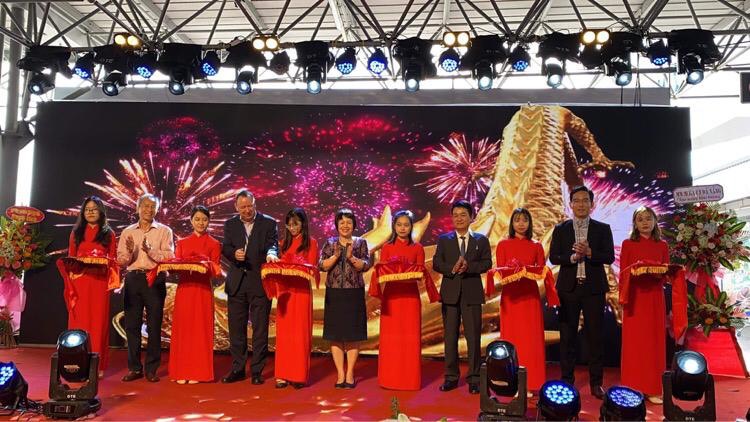 Opening Ceremony of Vietnam Goods Connection Program – OCOP Da Nang 2020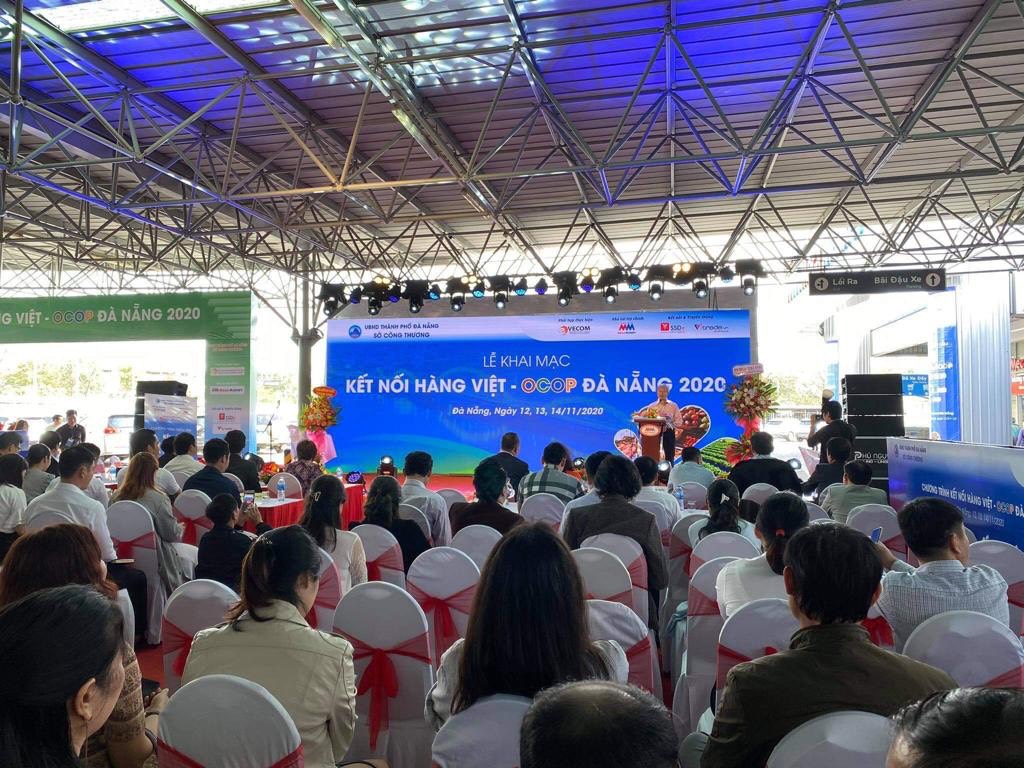 VECOM representative proposes solutions to connect Vietnamese goods via e-commerce
VECOM