As one of the cooperation activities to promote trade promotion between Vietnam - Laos - Thailand, in the context of growing cross-border e-commerce activities, especially between Vietnam, Laos and Thailand. Lan. The Program Connecting to Promote Vietnam - Laos - Thailand Trade and Tourism 2023 was born with the important purpose of supporting trade promotion for Vietnamese enterprises, especially SMEs,...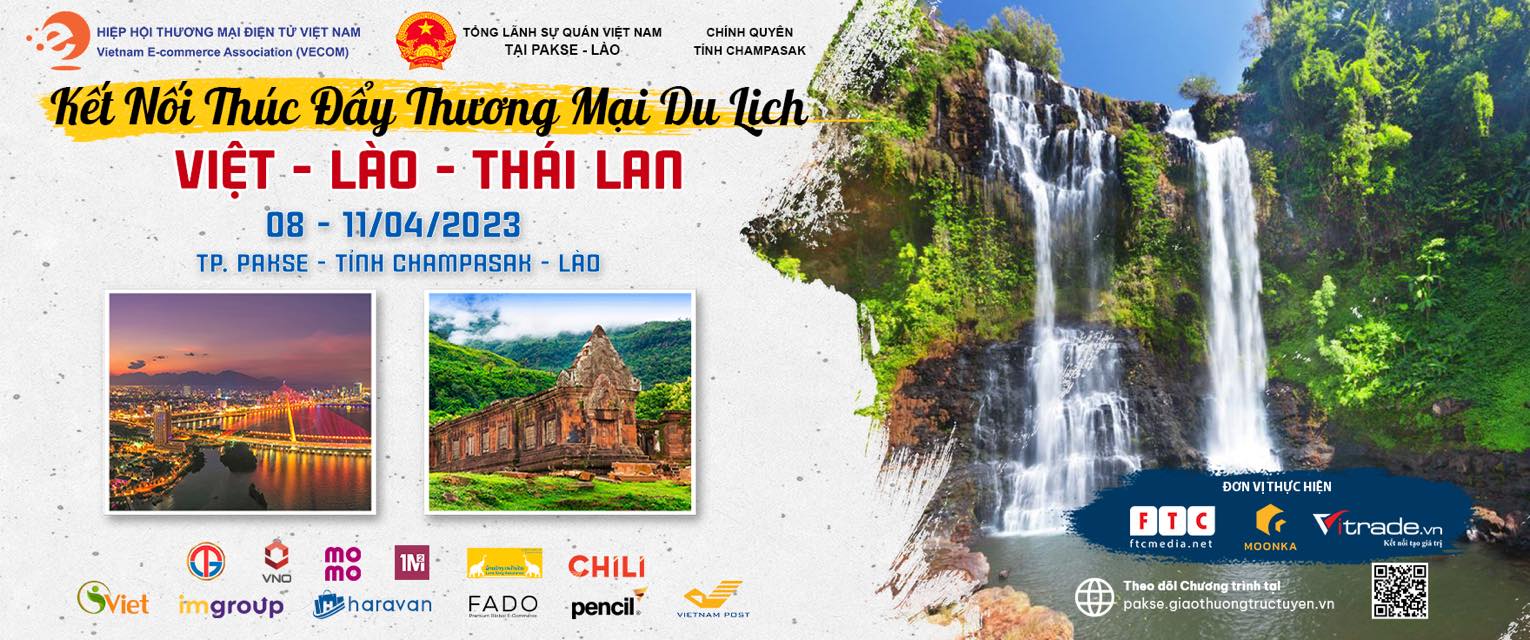 Purpose
- Create opportunities for businesses in countries with products and goods to participate in trade promotion with other countries, starting with the event in Champasak province, Laos.
- Understand the potential and strengths of countries and seek investors to develop markets to your countries.
Participants
- Board of Directors and Member of Vietnam E-commerce Association (VECOM)
- Vietnamese enterprises and investors want to find partners and develop goods from Champasak province - Laos or Thailand to Vietnam and vice versa - Businesses and investors in the tourism industry want to find partners or expand business market to Laos
VECOM would like to invite you to register for the Experience of Connecting Program to Promote Tourism Trade in Vietnam - Laos - Thailand before March 20, 2023.
👉 Register now: here
Request:
- Products/Goods of enterprises participating in the Program have clear origin, stable production capacity, ...
- Make sure to strictly comply with the conditions on regulations when coming to participate in the Program in your country - Laos.
Time: 08/04/2023 - 11/04/2023
Location: Pakse City, Champasak Province
Program details: https://pakse.Giaothuongtructuyen.vn/
#VECOM #Ketnoi Giaothuong #vietnam #lao #thailan