On November 12, 2020, VECOM and Da Nang Department of Industry and Trade signed an E-commerce Development Cooperation Agreement. The four main goals of this cooperation are to promote e-commerce transactions, contribute to economic and trade development; enhance capacity and efficiency of State management of e-commerce; improving the capacity of e-commerce deployment for enterprises and individual business households (collectively referred to as enterprises), contributing to enhancing competitiveness in the context of international economic integration; improve consumer awareness and skills when participating in e-commerce, support and protect consumers when participating in E-commerce.
The main cooperation contents include: 1) Supporting businesses to deploy e-commerce and digital transformation; 2) Online business skills training and event organization; 3) coordination with State management agencies in e-commerce.
Over the years, Da Nang has always been in the group of localities with a high E-business Index (EBI). Da Nang has become an economic-commercial center of the Central and Central Highlands regions, and at the same time, concentrating many universities, research training institutions with advanced information and communication technology. Therefore, the development of e-commerce in Da Nang city has a big spillover effect on the entire region.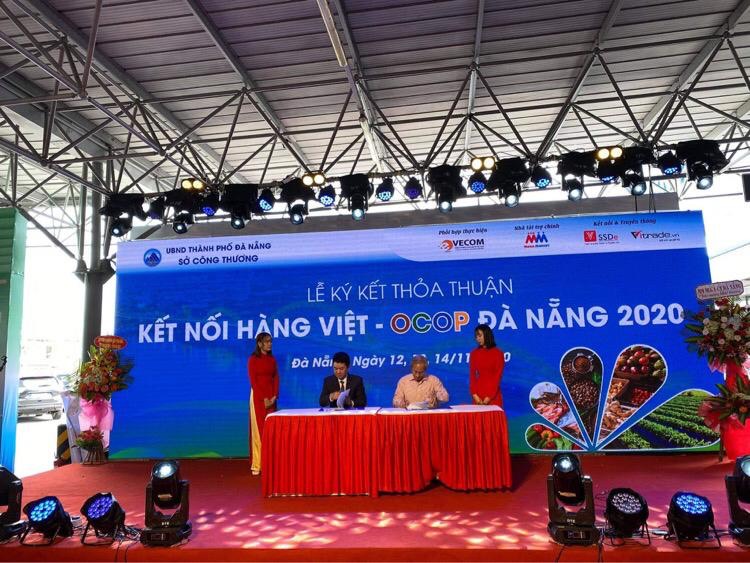 Director of Da Nang Department of Industry and Trade and President of VECOM signed a cooperation agreement
A signing ceremony of Goods Connection Programme - OCOP Da Nang 2020 took place in Da Nang city from 12-14 November 2020 by Ho Chi Minh City's Department of Industry and Trade and Vietnam E-Commerce Association. Participants in the program are more than 60 booths displaying and introducing products of enterprises, production and business establishments in the following industries: agricultural products, foodstuffs, processed foods, beverages, medicinal herbs, typical rural industrial products and regional products in the Central and the Central Highlands provinces.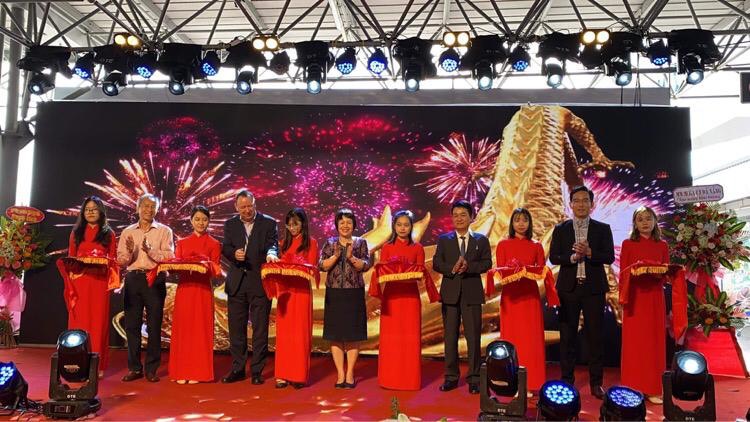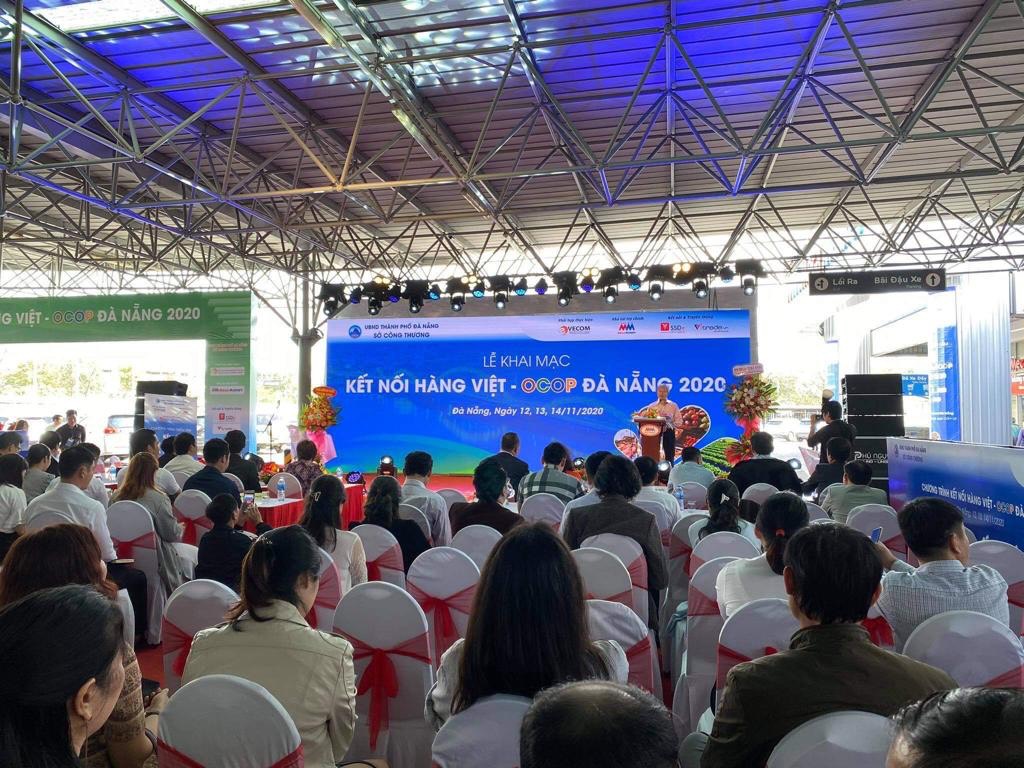 Opening Ceremony of Goods Connection Programme - OCOP Da Nang 2020

VECOM.