According to Vietnam Internet Statistic 2020, Vietnam has more than 68 million people online and using social media channels. They can be your leads. It's time for us to dedicate resources to growing our online business.
About Retail University

With the help of local and international e-commerce solution providers, Retail University organizes a series of digital skills training to support businesses to grow their e-commerce business.
The program is organized by Vietnam E-commerce Association (Vecom) in collaboration with Google, National Innovation Center (NIC), Chili, Visa, EMS and Lazada Vietnam.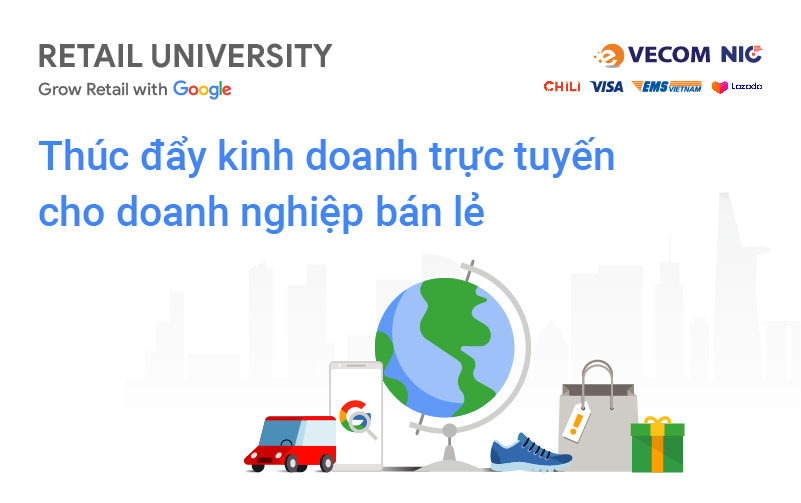 Events for:
Retail businesses (with one or more points of sale), online sales enterprises want to improve their digital skills, business skills, marketing to develop in-depth online business models and methods or traditional businesses that want to transform digitally.
Program information:
- June 30, 2021 (from 13:30 to 16:30): Build a Professional Website and Measure Important Metrics with Google Tag Manager
- July 1, 2021 (from 13:30 to 16:30): Engage customers & grow your business with Google My Business and Maximize ad performance with Google Smart Shopping
- July 2, 2021 (from 13:30 to 16:30): Sales model on Lazada e-commerce floor, payment promotion solution and multi-channel order processing process
You can register for the program here or contact the hotline: 091 680 5719.
Let's grow online with Google Retail University today!
VECOM.