On June 1, 2023, VECOM held a Member Exchange in the second quarter of 2023. Attending the meeting were a large number of VECOM members and partner businesses interested in the field of e-commerce. In particular, there was the attendance of the delegation of Tan Chau City, Shandong Province, China to exchange and cooperate with the Vietnam E-commerce Association.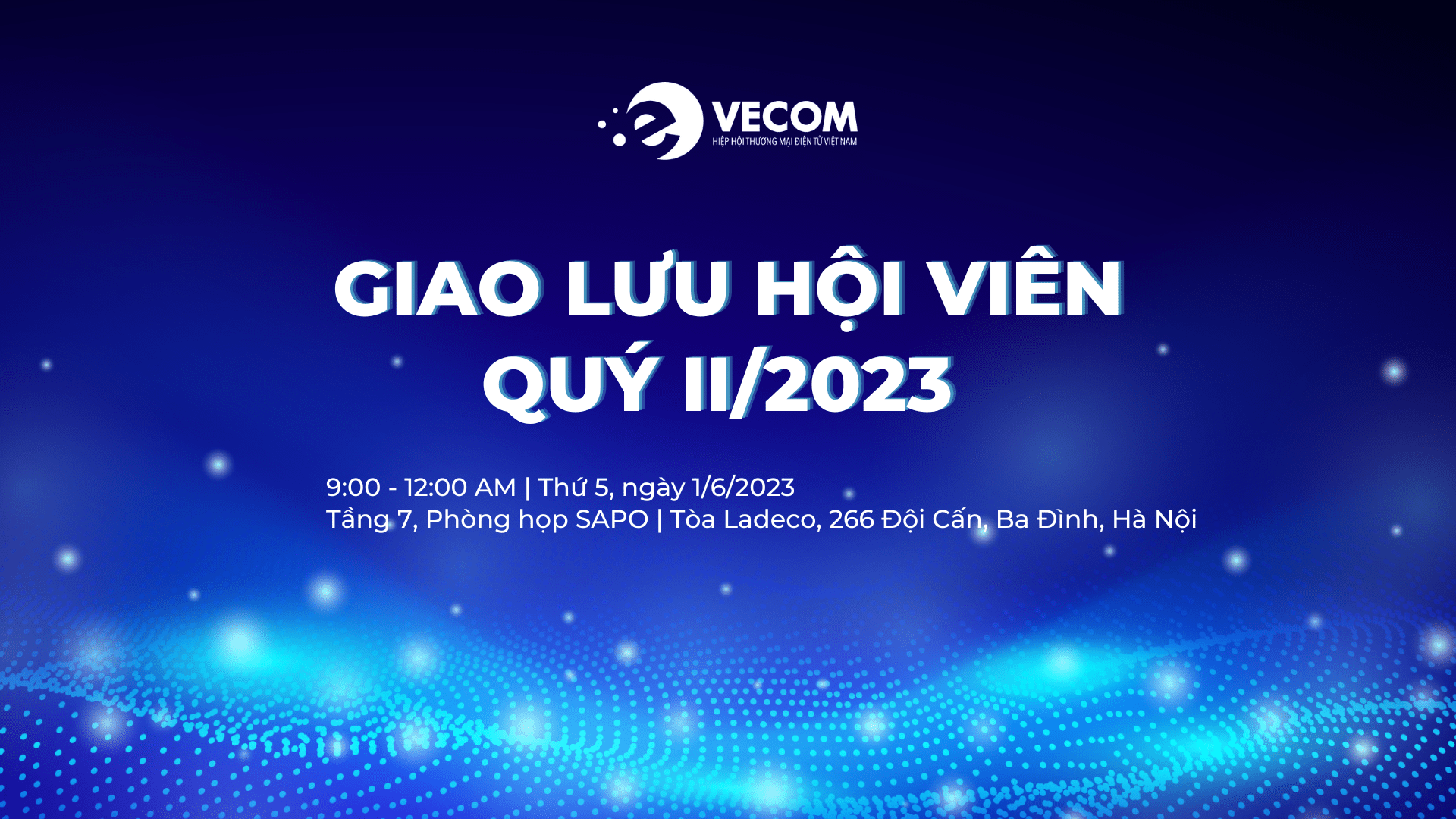 Time: 9am - 12pm, Thursday, June 1, 2023
Location: 7th floor, SAPO meeting room, Ladeco Building, 266 Doi Can, Ba Dinh, Hanoi.
Content:
Exchange of cooperation opportunities between the two leaders of Tan Chau and the Association;

Find out the current situation of e-commerce in Vietnam;

Trade promotion between the two parties and between businesses.
Detailed program: see here.
This is a program that can help businesses have the opportunity to meet, exchange, exchange and expand cooperation opportunities with businesses and partners in Tan Chau, Shandong, China. At the same time, it is also an opportunity for members to know and understand each other better, helping to expand business cooperation opportunities right in the common living environment of the Association.
The Vietnam E-commerce Association cordially invites interested businesses to register for the Program.
-------------------
Register now: here
Registration deadline: before May 29, 2023
Contact: Ms. Tam (Phone: 0976 115 917; Email: tamtt@gmail.com)