Vietnam Online Business Forum – VOBF is annual event organized first time in 2016 by Vietnam E-commerce Association and has attracted considerable attention from the community. Continuing its success, VOBF 2019 was held in Hanoi on August 14th, 2019 and Ho Chi Minh City on August16th, 2019. The event which was taken place 3rdtime in Vietnam gathered more than 2.2000 participants from 2 regions including top speakers in marketingdomestically and internationally with attractive and hot topics.

"Personalized experience" is this year's topic held with 4 sessions. Session 1 "Facts and Trends". Up to 82% of the world's population is online, via smartphones and tablets. It is necessary for enterprises to build mobile applications to attract users since there are more competitive nowadays. Otherwise, they will be left behind in the race to attract users.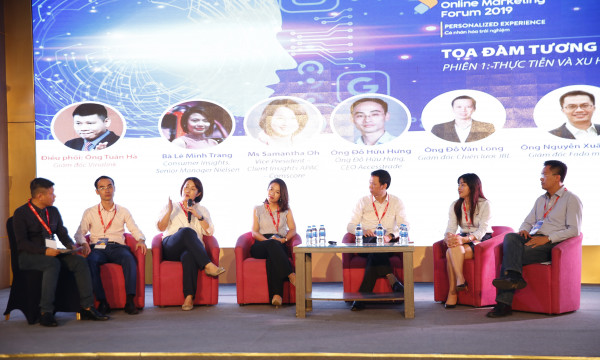 Session 1: Facts and Trends
The session two "From the Plan to Enforcement" discussed trends in the economic integration. This has offered great chances for production & business activities of enterprises and also brought many difficulties. The enterprises must operate in fierce competition environment and have rapid changes in science-technology, new policies, new laws, new marketing policies come from foreign businesses and customer loyalty is declining. To be success in business, the enterprises and businessmen should not only clearly understand about market, demand and need of customers but also focus on customers experience when making new products or new appropriate online marketing campaigns.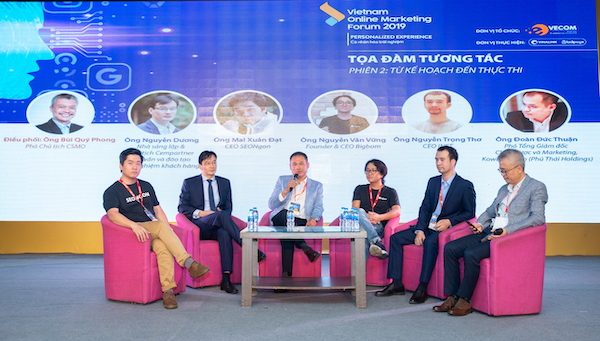 Session 2: From the Plan to Enforcement
The session three "Smart Marketing"discussed the application of technology in marketing. Technology is one of the factors that greatly affect business especially online business. In the industrial revolution 4.0, a lot of newly invented technologies effectively support business. However, if we don't know them well, we can't take advantage of technology to grow our business.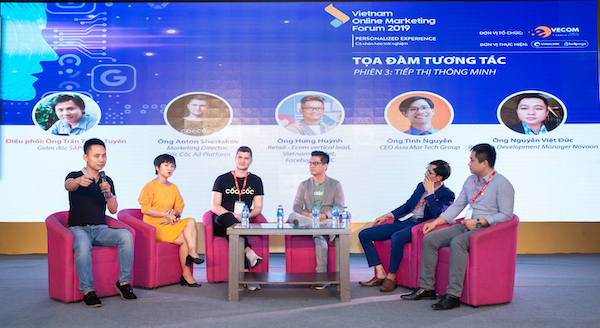 Session 3: Smart marketing
Session fourth is great chance for enterprises to better understand how to increase profits and boom in revenue, how to cooperate with marketing activities from Online to Offline at the same time and then, make appropriate plan, which tools will help businesses implement and measure efficiency. Insight and Boomis the main topic of this session.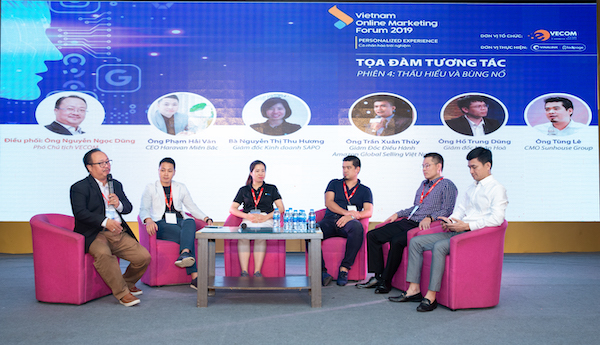 Impressive figures on the Forum:
2.200++ delegates
100++ media organizations attending and reporting on the event
Gathered 30 speakers from reputable domestic and foreign brands to share at the Forum
Millions of people know about events via online channels
VECOM would like to express our deep and sincere gratitude to sponsors: Facebook, comScore, Sapo, Fado, Ladipage, EMS, Haravan, Accesstrade, VNPay, Netco, Netnam, Vietguys, Nhan Hoa, VNNIC, Vinalink, IMGroup, Viet Nam Digital 4.0, Appota, Lenovo, Cốc Cốc, Bigbom, Vietstarmax, VMG, MGID, Nielsen, VN Ngày Nay for their supports to help VOMF 2019 success.
Images at VOMF 2019: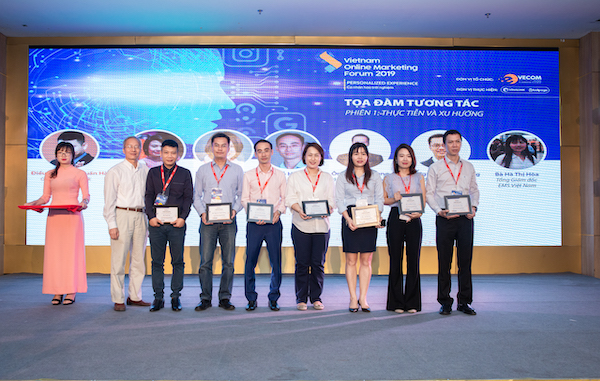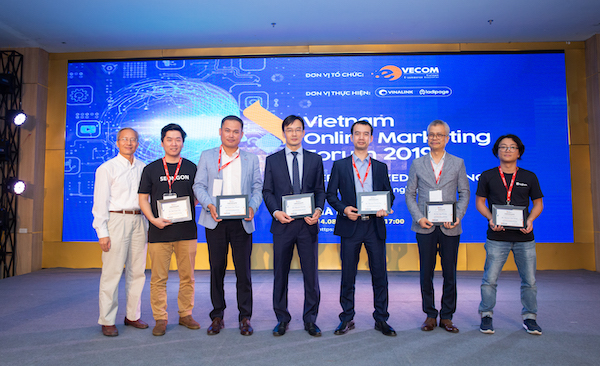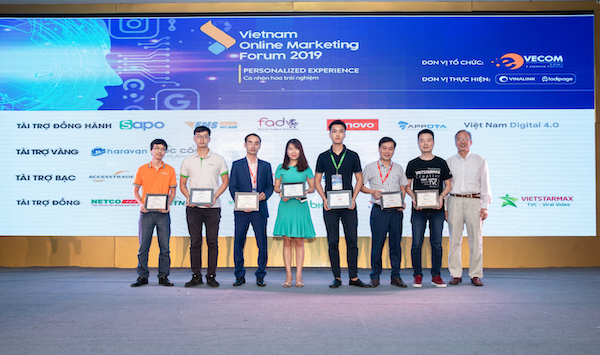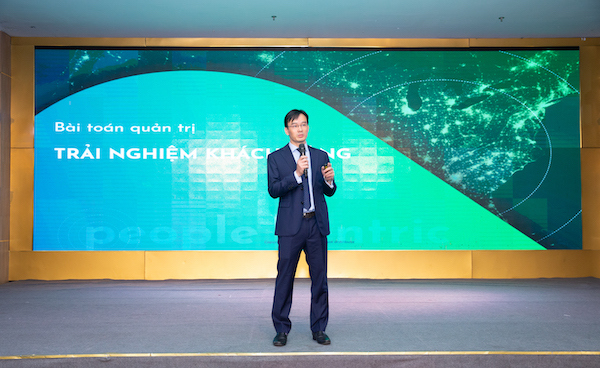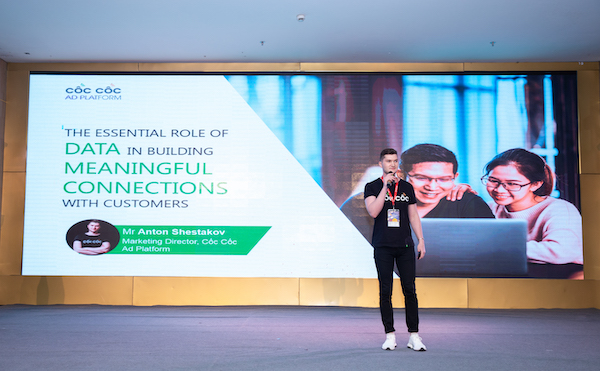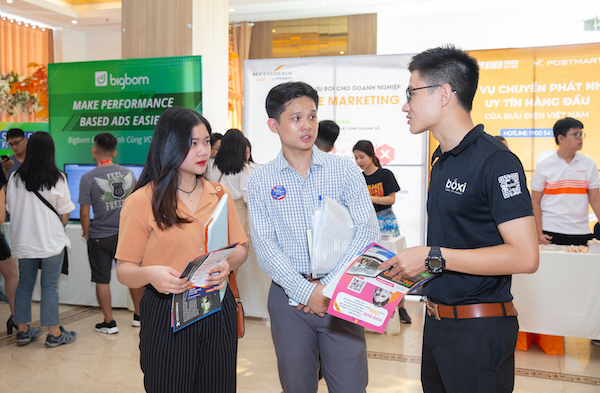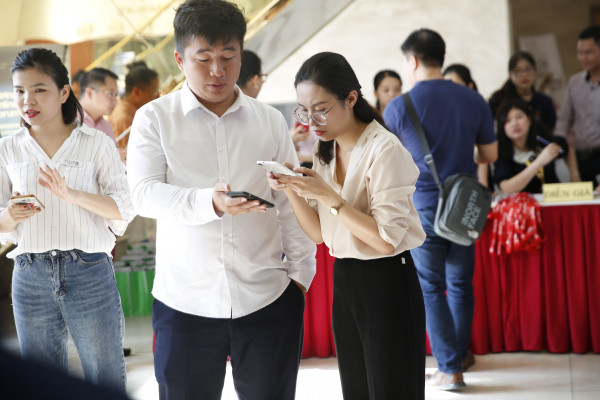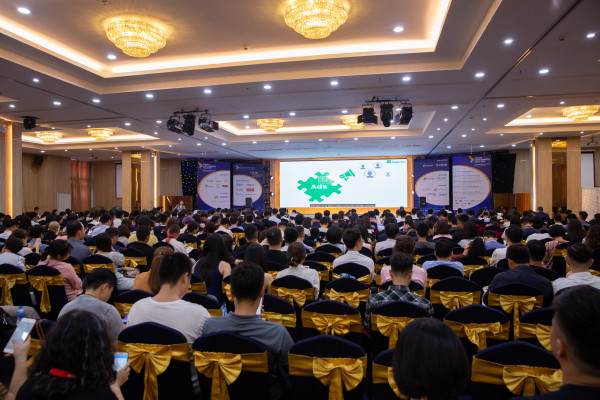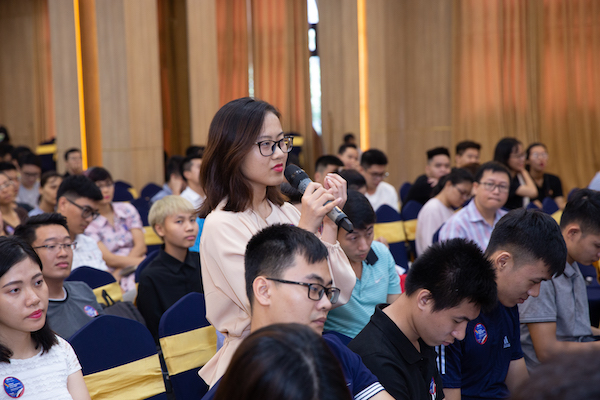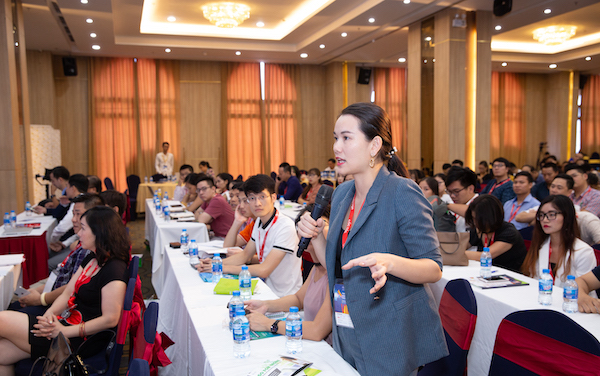 Images at VOMF 2019
VECOM