The program "Training course of E-commerce and Digital Economy for lecturers in 2023", which was successfully held in Hanoi (June 5), Da Nang (June 7) and Ho Chi Minh City (June 9), provided new perspectives in digital human resource training. The program has attracted more than 300 lecturers, faculty leaders from universities across the country and a number of delegates from related units.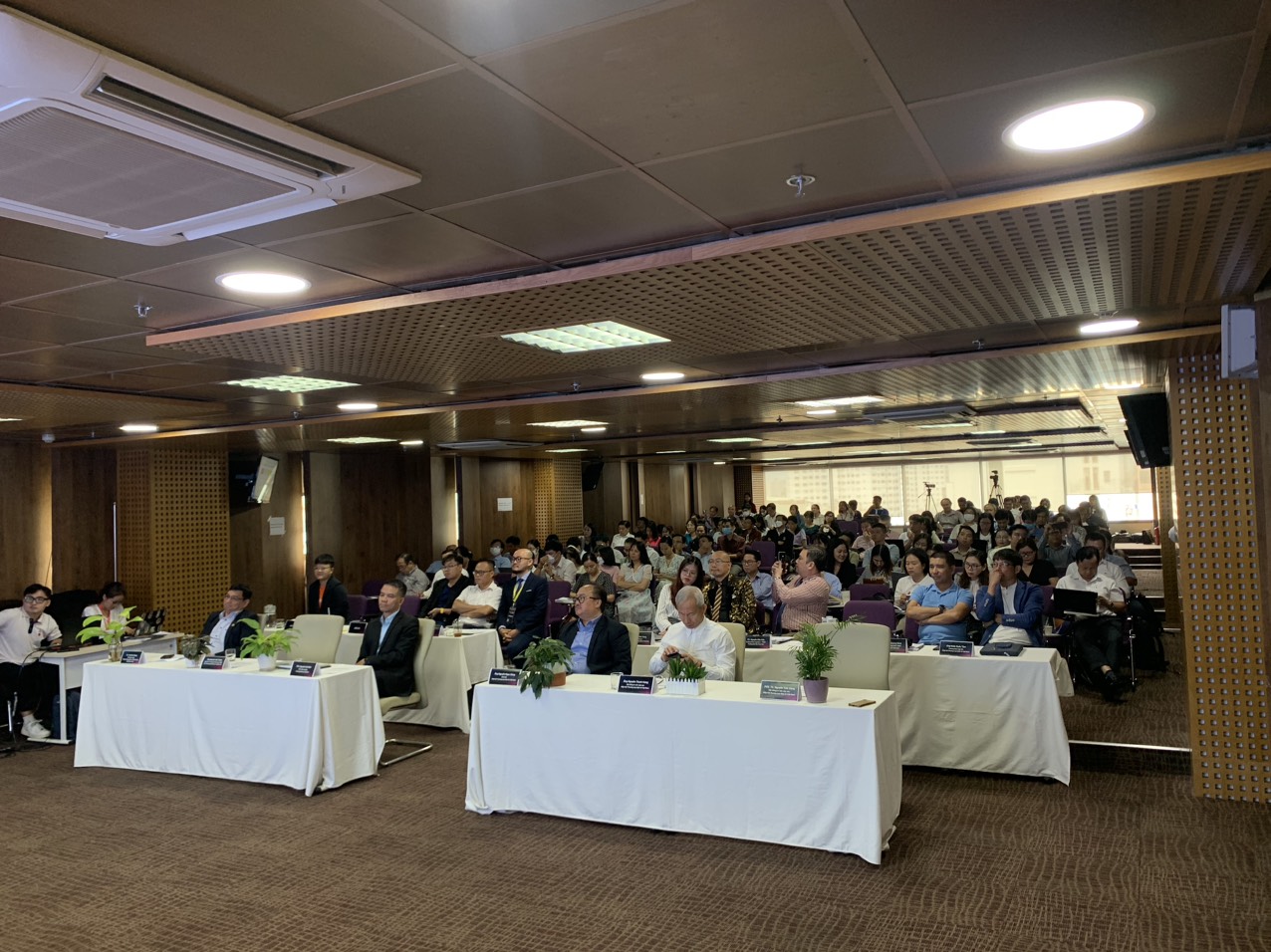 Overview of the program in Ho Chi Minh city
Developing high-quality human resources is one of the key factors in order to meet the strong development needs of e-commerce and the digital economy in the coming time. According to the National E-commerce Development Master Plan for the period of 2021-2025: "Training knowledge and skills of e-commerce for lecturers of universities, colleges and technical schools, developing a network of lecturers and experts with experience in teaching and imparting knowledge and skills on e-commerce".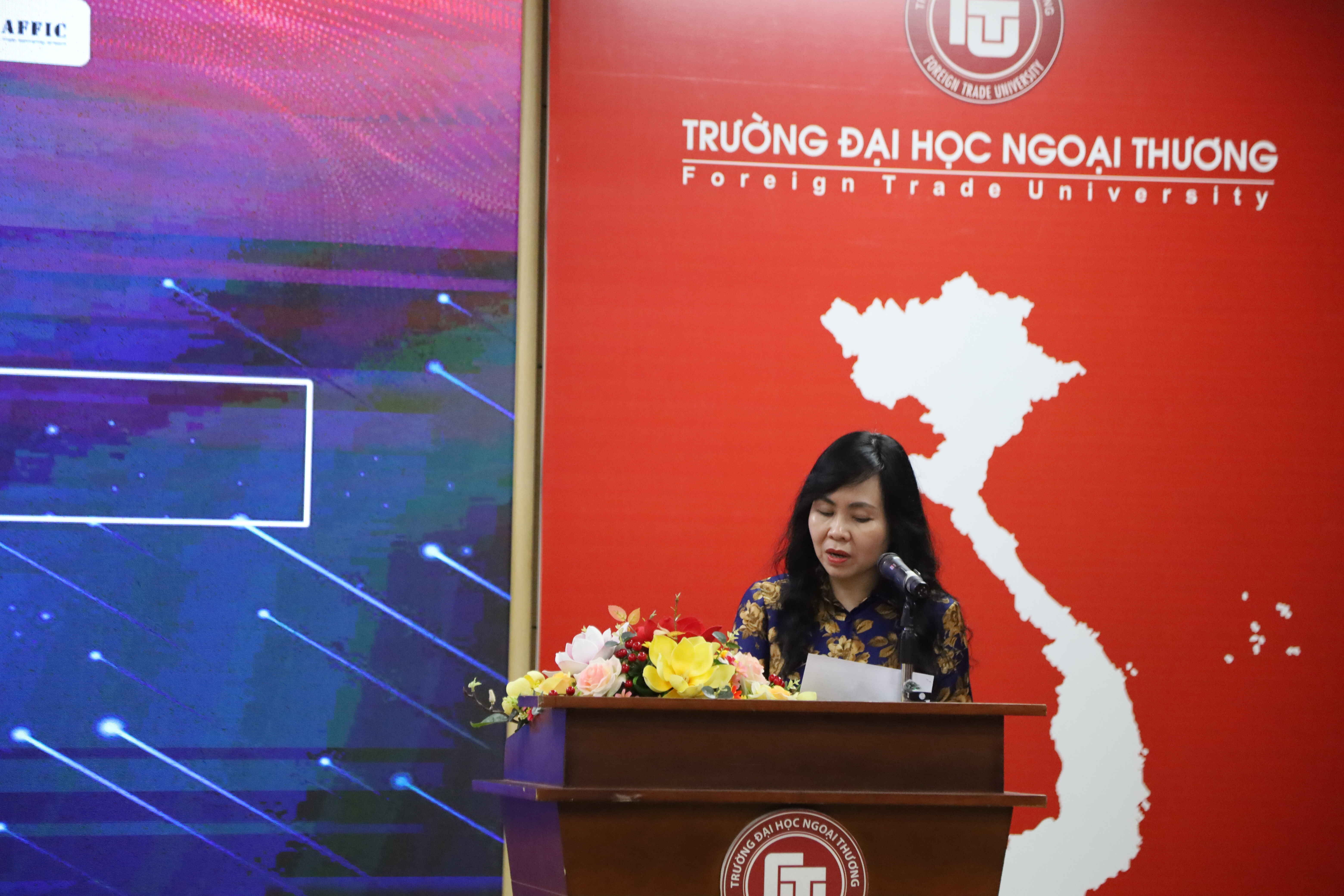 Ms. Le Hoang Oanh, Director of Department of E-commerce and Digital Economy – Opening speech in Hanoi
At the program, three main topics were implemented: (1) Introduction of digital platforms and technology into the e-commerce and digital economy training courses; (2) How policies and laws on digital economy and e-commerce affect the training courses; (3) Cooperation among universities, government agencies, associations and enterprises.
It can be said that the program has received strong support from government agencies, organizations and enterprises, including the Department of Digital Economy (Ministry of Information and Communications), Vietnam Internet Center (VNNIC), Traffic, Shopee, Haravan and leading digital platforms as well as companies providing artificial intelligence solutions.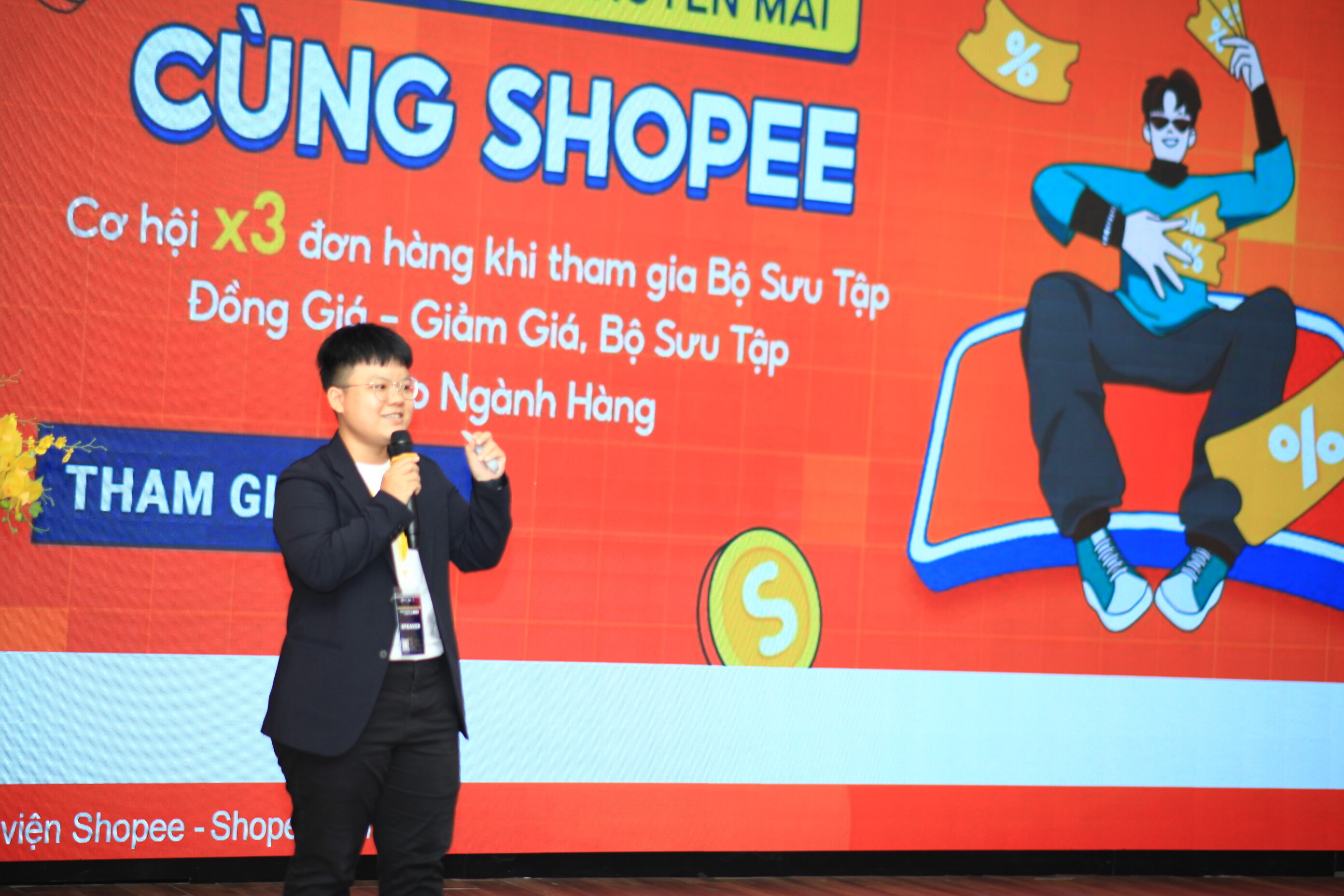 Ms. Cao Thanh Thao Nguyen – Shopee presented in Da Nang
Mr. Tran Nguyen Ngoc Thanh - Digital Economy Department presented in Ho Chi Minh City
Especially, that success is the result of close cooperation among organizers including the Vietnam E-Commerce Association (VECOM), the Department of E-commerce and Digital Economy, and the Vietnam Digital Business Education Network (VecomNet) in order to improve the quality of scientific research of lecturers, contributing to policies and legal development activities on digital economy and e-commerce training.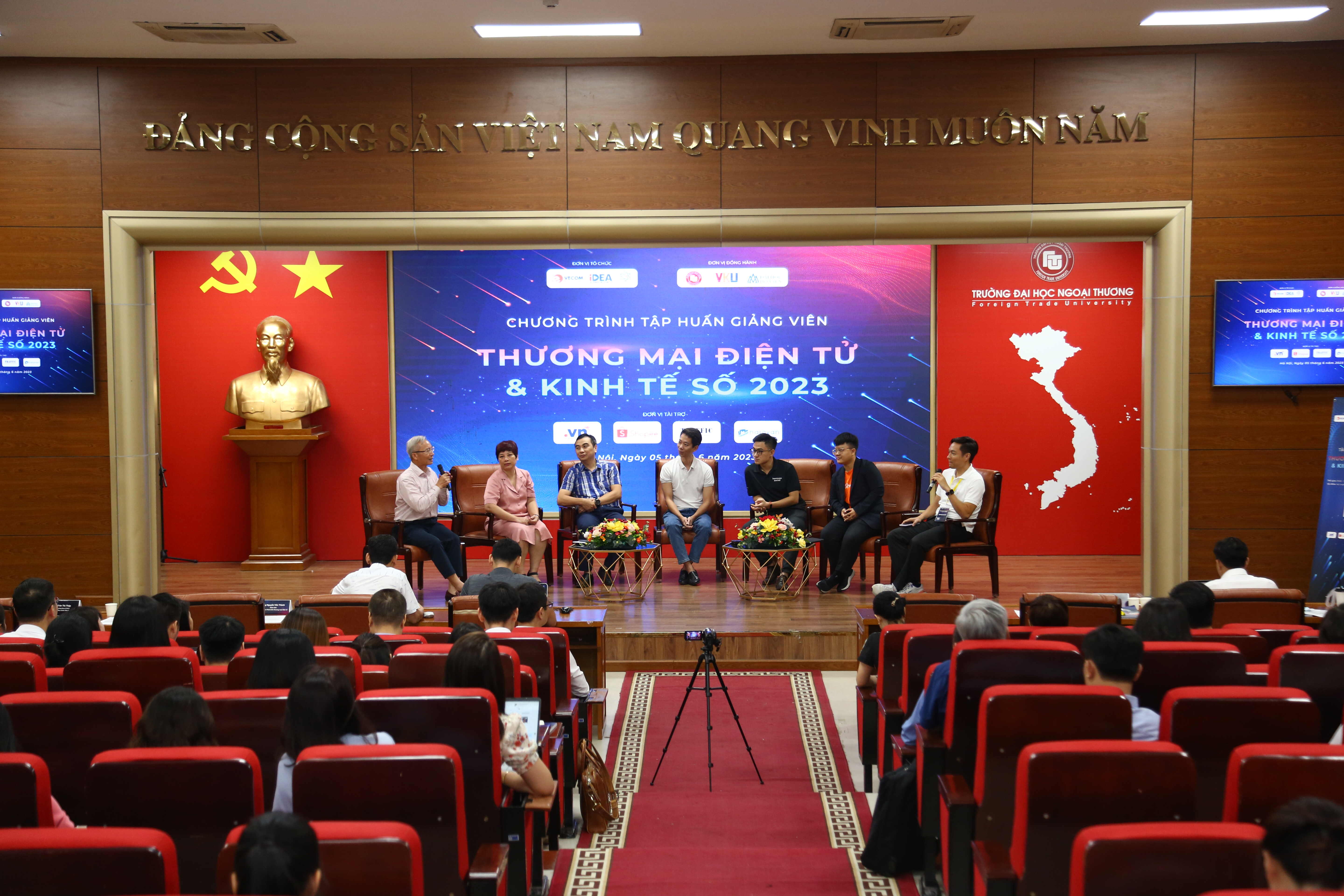 Discussion Session 1 in Hanoi
Based on the survey results and recommendations from the universities, as well as the development trends of e-commerce in the period up to 2025 and medium term to 2030, Mr. Tran Van Trong - General Secretary of the Vietnam E-Commerce Association has proposed to implement the following activities:
- Periodically researching on e-commerce training situation at universities, colleges and technical schools.
- Completing the network of e-commerce training institutions.
- Periodically organizing scientific seminars on e-commerce training.
- Training and awarding certification of some e-commerce modules.
- Continuing to establish and improve the operational efficiency of student e-commerce clubs.
- Organizing a national e-commerce contest.
- Focusing on the quality verification of the e-commerce training programs.
These proposals are strongly supported by universities, thereby helping lecturers access new policies and trends of digital business and technology related to e-commerce training. In addition, the program connected universities which has promoted cooperation in building and improving the quality of learning materials, and exchanging lecturers.