A crime of wildlife trade on a global scale is increasing at a dizzying pace, posing a serious threat not only to wildlife, the balance of ecosystems, but also significantly affect the sustainable development of the economy and society. Vietnam is now considered a "hot spot" for wildlife trade when it is a transshipment, supply and consumption place for wildlife products. The illegal trade and consumption of African pangolin, rhino horn and ivory in Vietnam in the past decade has shown no sign of abating, but it has become more complicated, pushing these species closer to the brink of extinction. Facing this urgent situation, many international organizations, non-governmental organizations and businesses in Vietnam, especially e-commerce enterprises, have been working together to widely propagate the importance. The immediate importance of protecting wildlife.
On September 16, 2019, the US Agency for International Development (USAID Saving Species)of Project for Prevention of Trafficking in Wild Fauna and Flora (USAID Saving Species) has cooperated with Vietnam E-Commerce Association (VECOM) organized a talk and exchange with hundreds of employees of SAPO Technology Joint Stock Company - one of the active members of VECOM and a leading e-commerce enterprise specializing in providing sales management software products for businesses; activities aimed at intensifying the strong condemnation of illegal hunting, trafficking and consumption of wildlife as well as actively detecting and preventing the trafficking and promotion of products and preparations products from wildlife in the online environment.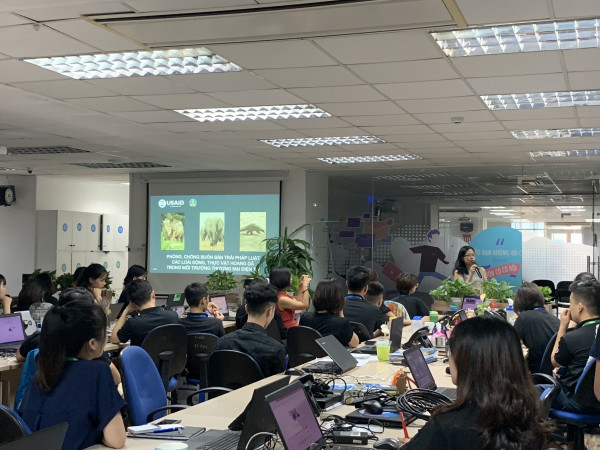 At the talkshow, Ms. Nguyen My Ha - Behavior change communication expert, USAID Saving Species project gave a short speech, giving Sapo-er lots of alarming information and numbers wild animals such as rhinos, elephants, pangolins; as well as the complicated situation of illegal hunting, transportation and trade in wildlife in Vietnam. Through extremely vivid and concrete evidence, Ms. My Ha inspired all Sapo-er groups about the importance of protecting wildlife and raising awareness of all people, resolutely prevent acts of transporting or trading wildlife online or using wildlife products and preparations.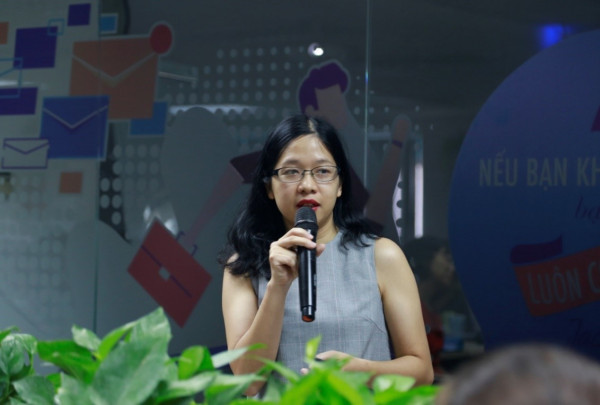 Also during the talk, the organizers prepared many questions related to wildlife for Sapo-er. Sapo-er members were very excited to answer, ask questions and win many interesting gifts from VECOM and USAID Saving Species. Especially, the question of how do Sapo-er contribute to the conservation and prevention of illegal wildlife trade has attracted the enthusiasm and interest of young people.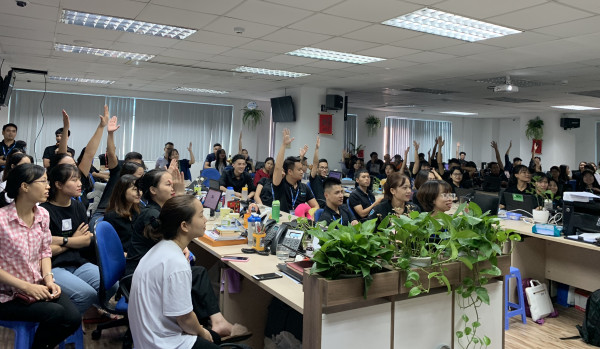 At the end of the program, representatives of the Vietnam E-Commerce Association (VECOM) expressed their joy when the talk took place successfully and effectively, while encouraging young people to contribute practically to the protection of wild species, by not trading, not using, or donating products from wildlife, in order to form a civilized and sustainable lifestyle. Sapo-er all agreed not to trade and use any products and preparations from wildlife as well as resolutely prevent these illegal acts.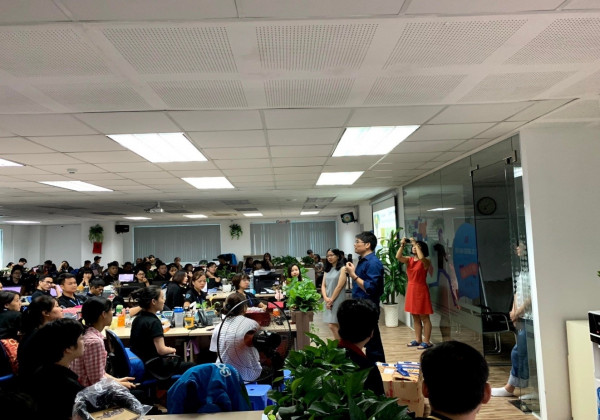 VECOM