On August 8, 2019, Vietnam E-Commerce Association (VECOM) officially signed a cooperation agreement with usaid saving species with the goal of enhancing wildlife trafficking in the e-commerce environment.
Wildlife trafficking crime on a global scale is growing at a dizzying pace and has reached crisis levels – it is estimated that the illegal trade in wild species is up to $20 billion per year, 100% of the threat to wild species, the balance of ecosystems and the sustainable development of the socio-economy. Southeast Asia is a key area of wildlife trade as a place for illegal consumption, transportation and supply of products from wild species. Over the past ten years, the illegal trade and consumption of rhino horn and African ivory in Vietnam has increased rapidly, with the consumption of pangolins, big cats and other endangered species also increasing.
Wildlife trafficking — including illegal hunting and trade in marine animals and land animals — is one of the U.S. Agency for International Development's (USAID) top biodiversity concerns.
Usaid Saving Species is implemented by Tetra Tech in collaboration with CITES Vietnam, Ministry of Agriculture and Rural Development. The project will coordinate with vietnamese government agencies to implement the following objectives: (1) Strengthen law enforcement and criminal prosecution; (2) To improve and unified the system of legal documents on wildlife crime; and (3) Reduce demand and illegal consumption of wild species as well as products derived from wild species.
Currently, along with the rapid development of e-commerce in Vietnam, the illegal trade of wild species in the online environment has also increased. According to Traffic statistics from June 1 to July 1, 2016, there are about 180 advertisements for sale of wildlife on e-commerce websites, of which 62% are prohibited species traded under the Convention on International Trade in Endangered Species of Wild Fases (CITES). Criminals are taking advantage of e-commerce websites, service services and social networks to illegally trade in wildlife species. This raises questions about the responsibilities of the e-commerce sector in the fight against this type of crime on the internet.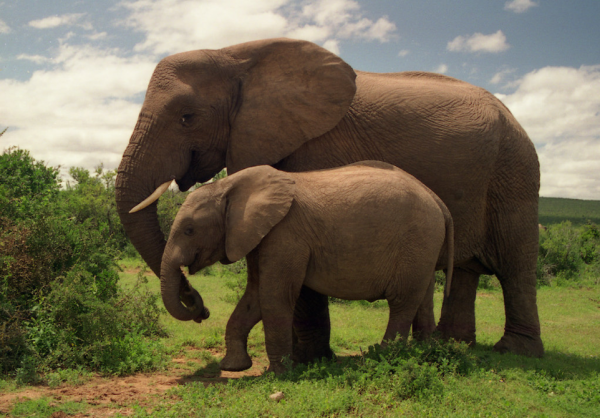 Image source: Brian Snelson
Vecom's goal of cooperation with USAID Saving Species is to support and promote social responsibility and e-commerce community participation in the fight against illegal trafficking and reduce wildlife consumption, while emphasizing the link between business ethics and wildlife. , the value of the brand and the social responsibility of the enterprise. Through this activity, VECOM also showed a pioneering leadership role in efforts to tackle wildlife trafficking in Vietnam through the e-commerce business community.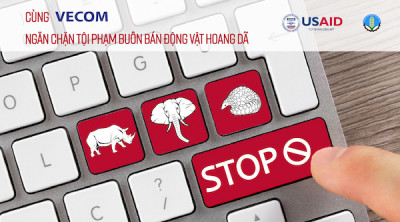 Under the Agreement, VECOM will support usaid saving species project to propagate and encourage behavior change, reduce wildlife consumption needs as well as comply with laws to protect wildlife in the e-commerce business community by integrating news and activities of the project into VECOM's e-newsletter, www.vecom.vn.,Fanpage, Market Merchants magazine and through training sessions.
Previously, in January 2019, VECOM also cooperated with USAID Saving Species to integrate the contents of wildlife trafficking prevention and fighting in 2 annual meetings of VECOM in Hanoi and Ho Chi Minh City. At the two workshops, representatives of the Project introduced and provided information about the legal risks, diminished reputation or profits caused by the crime of trafficking wild species on the internet that can be caused to businesses. There have been 42 enterprises that have signed a commitment not to illegally use wildlife and their products. Mr. Nguyen Thanh Hung, General Secretary of VECOM affirmed: "I am committed and also encourage vecom members to commit and send messages to partners and customers so as not to use products from wild species".
VECOM