Vietnam Online Business Forum (VOBF) 2020, held for the first time in the form of a combination of offline and online has taken place successfully in Ho Chi Minh City (25/06/2020) with great attention of the online business community.
The return of VOBF 2020 with the theme "Accelerating after the epidemic" with the participation of representatives of many pioneers in e-commerce, agencies, organizations and businesses has discussed with the online business community about market potential, technology trends, investment opportunities, human resource development, policies and laws, etc.
The forum was held with 4 sessions:
Session 1 – Impact of COVID-19 on consumer behavior and e-commerce development trends.
Session 2 - Catch the trend to accelerate
Session 3 - Embrace technology to accelerate
Session 4 - Fast and streamlined acceleration with the network of e-commerce platforms
In addition, the Vietnam E-Commerce Index (EBI) 2020 was officially announced at the Forum. Outstanding issues and E-commerce Development Trends nationwide as well as in each locality, contribute to development of policies, laws, state management and business operations. VECOM has proposed a spillover strategy to assist localities in implementing of e-commerce more strongly while maintaining the leading position of the two cities above. Implementing this strategy, in June 2020, VECOM signed an E-Commerce Development Cooperation Agreement with the Department of Industry and Trade of Ho Chi Minh City. Ho Chi Minh City and will continue to strengthen cooperation with many other localities.
Some figures from the Forum:
800+ delegates participated
20+ communication agencies participated in and reported about the Event
20+ reputable speakers
Millions of people reached through online channels
VECOM sincerely thanked for the sponsorship and support from Vietnam E-commerce and Digital Economy Agency and its close members: Facebook, Google, IMGroup, Haravan, Lazada, iCheck, Sapo, EMS, Accesstrade, Vietnam Post, Shopee, Netnam, Mega1, iBox, Yeah1, Getfly, MGID, Netco, Belsystem24 – Hoa Sao, Vietguys, USAID, CITES, BEST Inc, VISA, VNNIC many media sponsorships.
Some images at the event: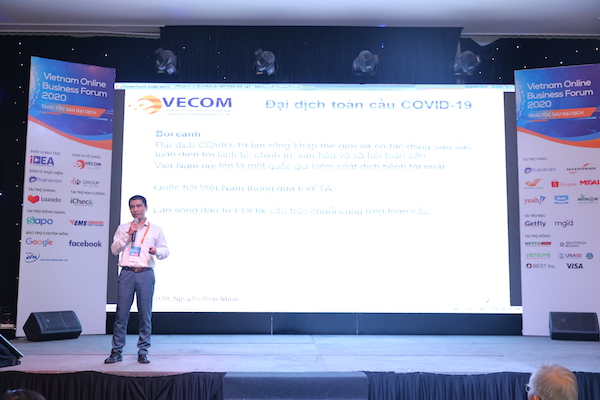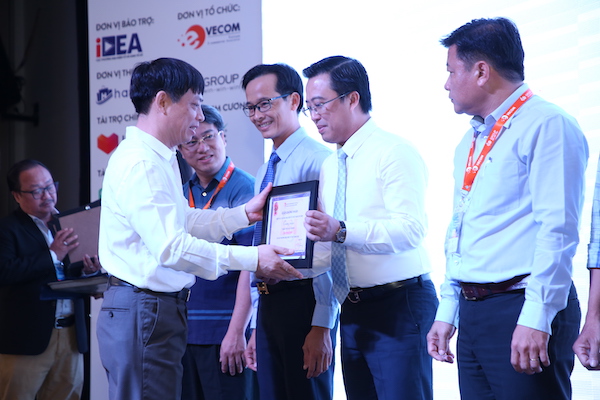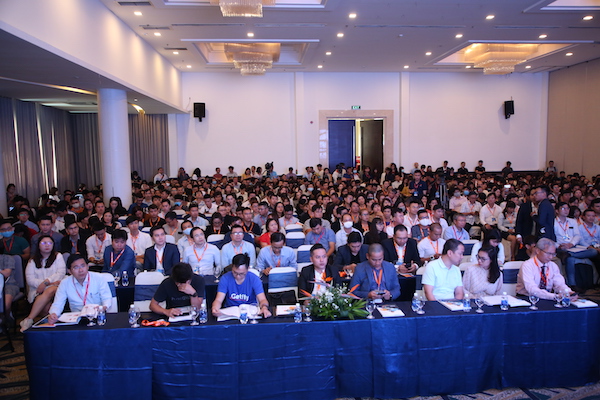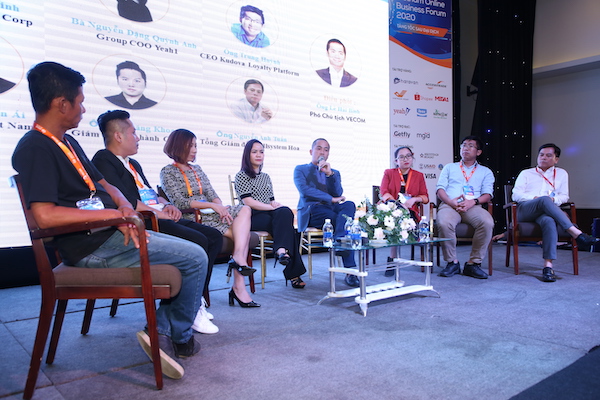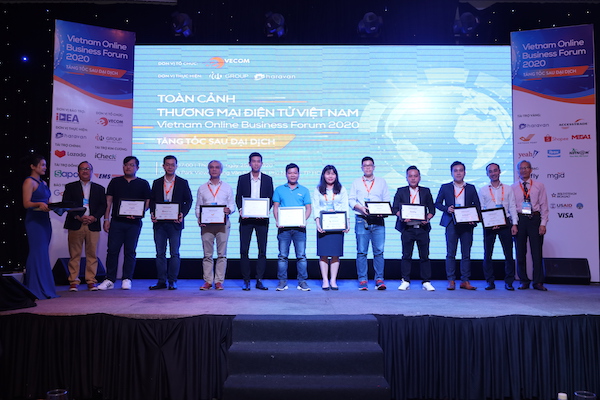 VECOM.