Chatbot, an automatic chatting app, has proven its efficiency in business activities, helping enterprises save costs and time in sales and creating more benefits, heard participants at the Vietnam Online Marketing Forum (VOMF) 2018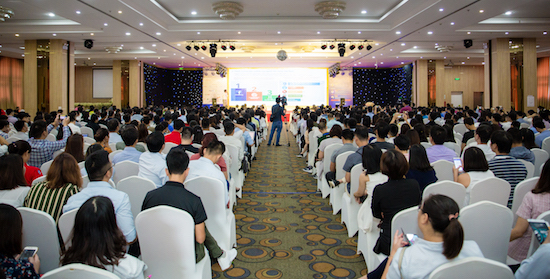 The Chatbot app was the highlight of VOMF 2018, held in HCMC on August 15 by the Vietnam E-Commerce Association (VECOM).
Le Thiet Bao, Omni channel director at Nguyen Kim Trading JSC, said that employing Chatbot would help enterprises save costs and time and enhance sales. Chatbot is designed with a range of features, enabling enterprises to serve various groups of customers.
Bao noted that despite Chatbot's multipurpose function, it has yet to be applicable to online payments in Vietnam. However, he expects to see more online payments being conducted with Chatbot in the future.
A representative of CMC Telecom remarked that besides the chat function, Chatbot also helps enterprises provide automatic responses based on preset data and partly replaces switchboard operators in serving customers.
However, another expert disagreed, citing the example of Chatbot being applied at a local firm, where it called a male customer Miss instead of Mister.
As such, some technology experts have suggested that enterprises should choose the most suitable technology solutions to apply to various tasks and should carefully consider the use of machines or robots to replace workers as several positions would still need laborers to ensure service quality.
At the forum, enterprises shared their experiences with conducting marketing activities through various channels such as websites, TV and social media, which help them access multiple consumer groups. VECOM Chairman Nguyen Thanh Hung asserted that marketing across multiple channels would boost firms' business efficiency.
VECOM.