A "new normal" requires businesses to adopt new strategies to survive and thrive. More than at any time in history, businesses need to make the most of the great benefits from online marketing to increase customers, increase revenue in the shortest time. Therefore, in order to update trends, technologies and marketing solutions to help businesses upstream spectacularly in the flash floods, creating miracles after the covid pandemic, the Vietnam E-Commerce Association (VECOM) will hold an Online Marketing Forum in Hanoi and Ho Chi Minh City on December 15, 21021. Vomf 2021 forum takes place in just one day with a combination of in-person and online attendance at both ends of Hanoi Bridge (morning) and Ho Chi Minh City (afternoon).
Speaking at the opening of the forum in Hanoi, Ms. Lai Viet Anh said that the Online Marketing Forum 2021 is an annual event that has become a vivid mark, showing the enthusiasm and dynamism of youth from businesses, the presence of businesses shows the desire to change, And the growth of businesses. In the context of the covid pandemic, the term e-commerce, online marketing has become extremely popular and becomes an urgent need that businesses need to quickly transform themselves. According to the Google and Temasek report, from the beginning of the epidemic to the middle of 2021, the number of online consumers in Vietnam has increased by more than 8 million people. The figures show that the change in consumer behavior of people is an opportunity and also a challenge for businesses to quickly transform their business model on the online environment.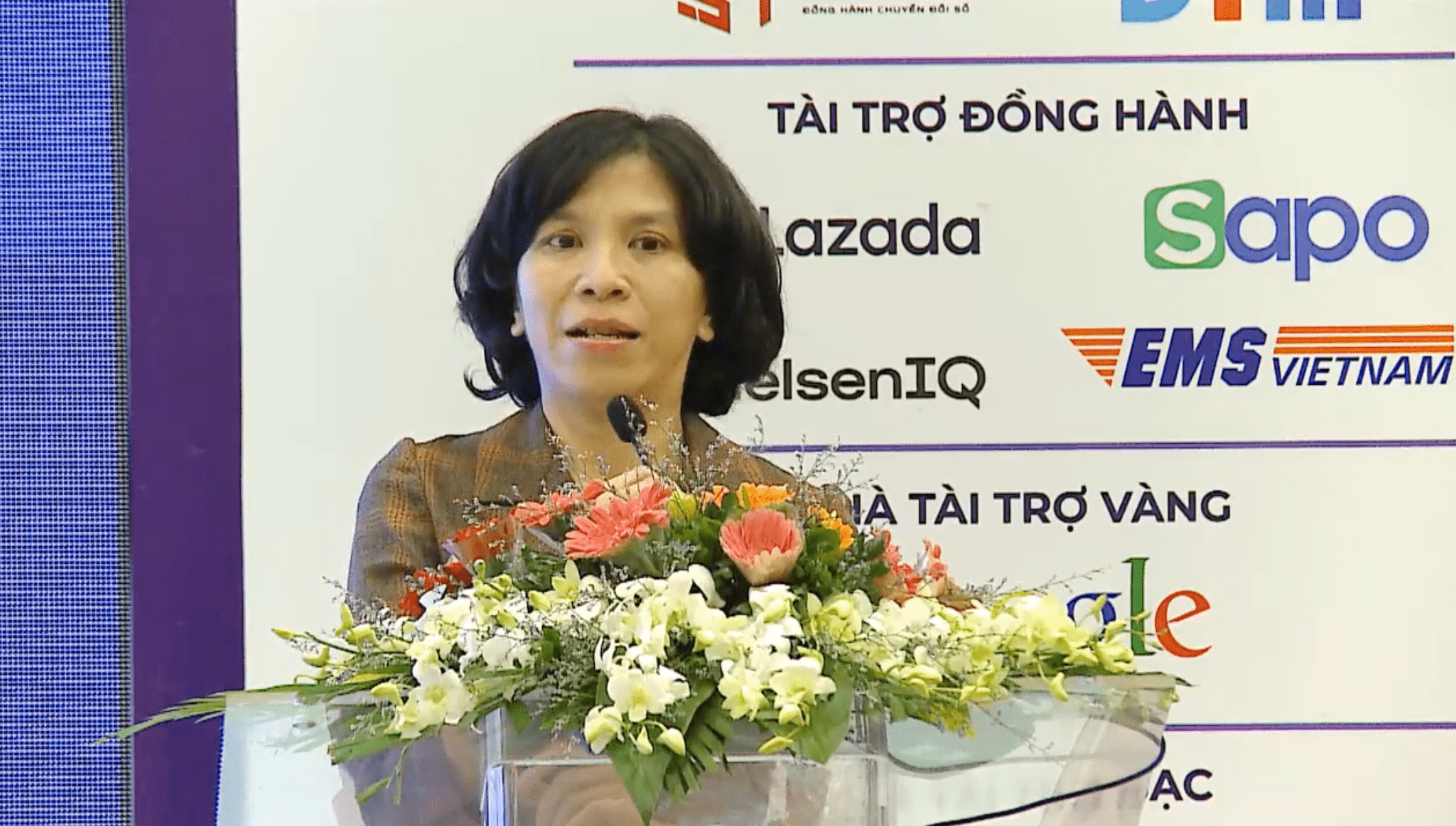 Ms. Lai Viet Anh - Deputy Director of E-Commerce and Digital Economy Department
Opening the program in Ho Chi Minh City, Mr. Nguyen Ngoc Dung – Chairman of Vietnam E-Commerce Association (VECOM) shared: E-commerce is mentioned a lot during the COVID-19 pandemic, the Association has also had to interact with many industry associations to promote the development of e-commerce activities. Also in the past, blockchain projects & metaverse concepts have really popularized in Vietnam. Thereby, we organized the Online Marketing Forum 2021 with the theme "Marketing in The New Normal & Metaverse" to bring new updates on world trends to the community.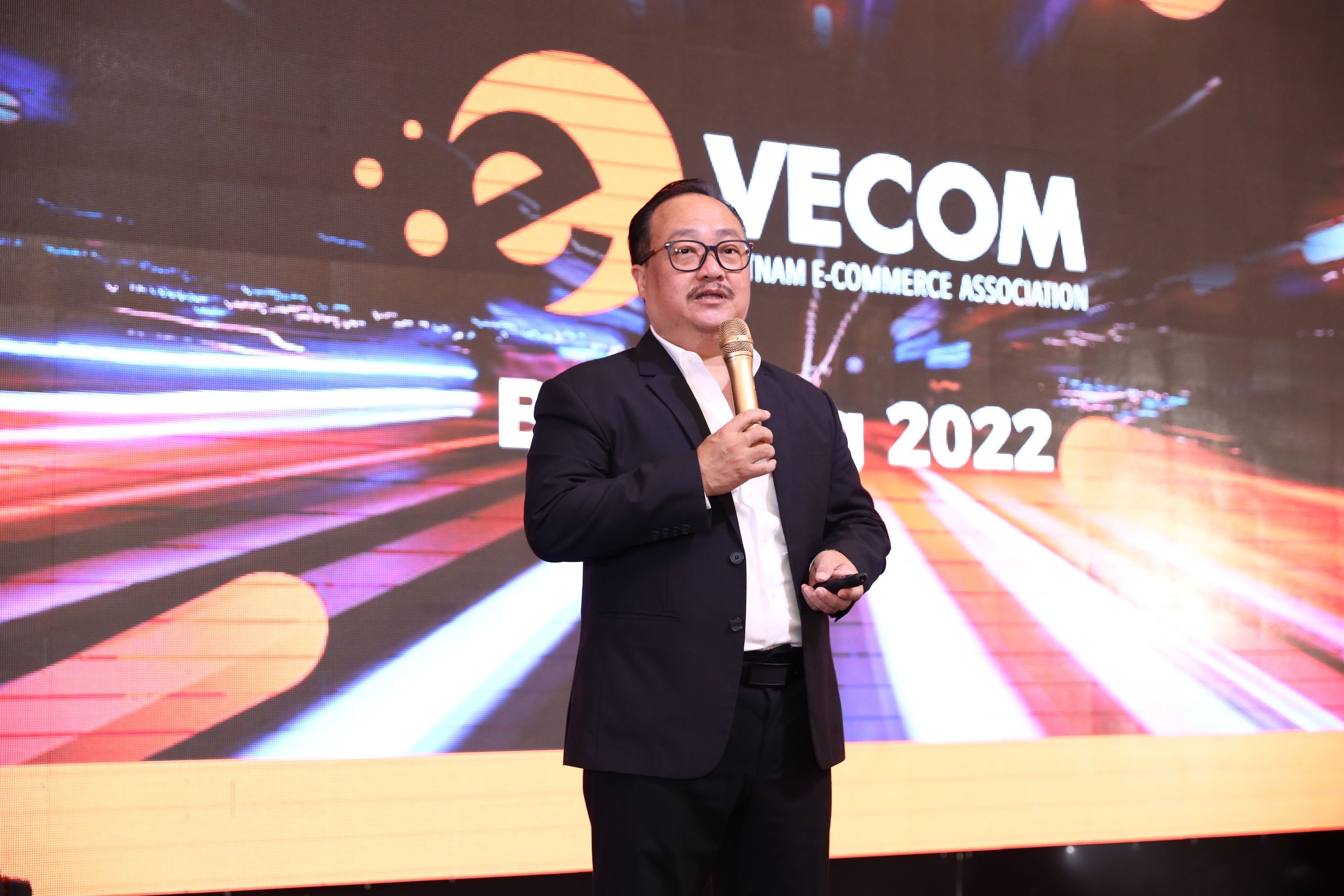 Mr. Nguyen Ngoc Dung - Chairman of Vietnam E-commerce Association
After 03 terms, VECOM has also had a renewal of the youthful, dynamic and strong-moving image to enter the metaverse. With the slogan "Make E-Commerce Easy", we aim to bring traditional business support into e-commerce more easily than ever before.
Vomf 2021, themed "Marketing in the New Normal and Metaverse," consists of four sessions:
Session 1 with the theme "Overview of online marketing market during the pandemic and the beginning of the Metaverse era" will discuss the impact of covid epidemic on business operations, impacting consumer behavior to help businesses see the importance of going online and quickly transforming to meet the needs of consumers.
Topic 1: Changing consumer behavior during the pandemic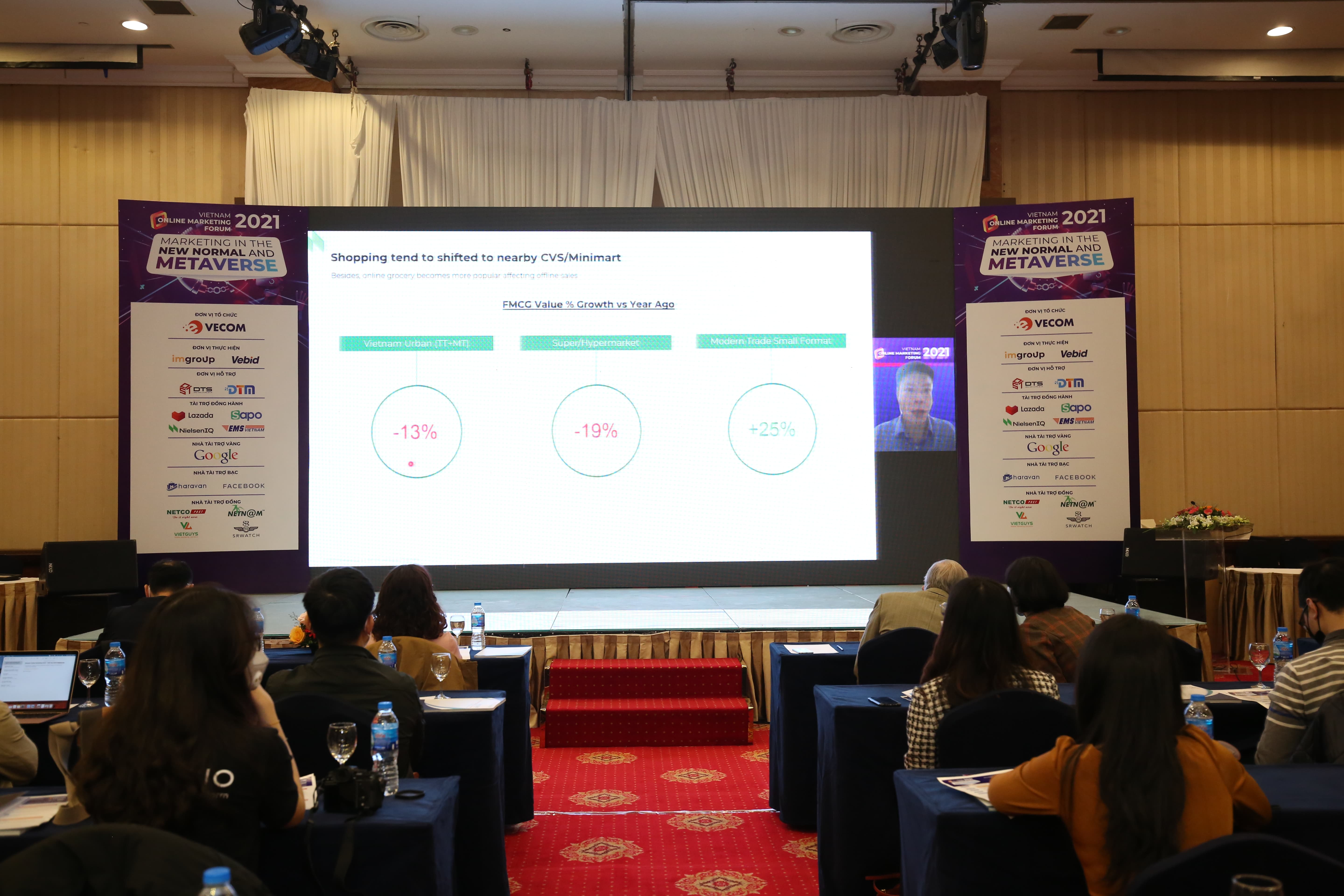 Mr. Le Hoang Long, Senior Manager, Retailer Consulting, NielsenIQ Vietnam
- Topic 2: Overview of innovation in the field of marketing and sales technology in Vietnam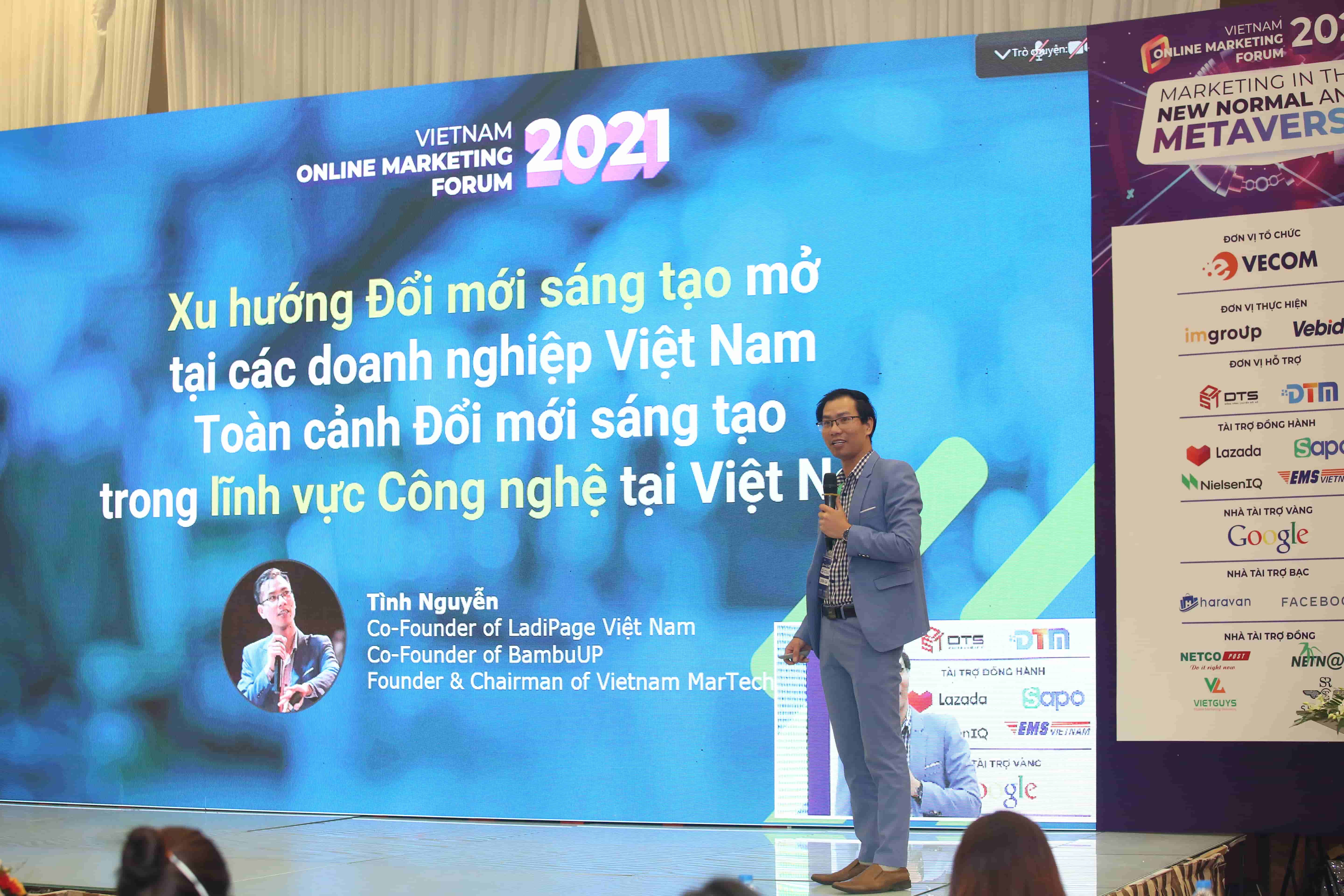 Mr. Tinh Nguyen, Co-Founder LadiPage
Topic 3: Digital consumer behavior and trends in 2022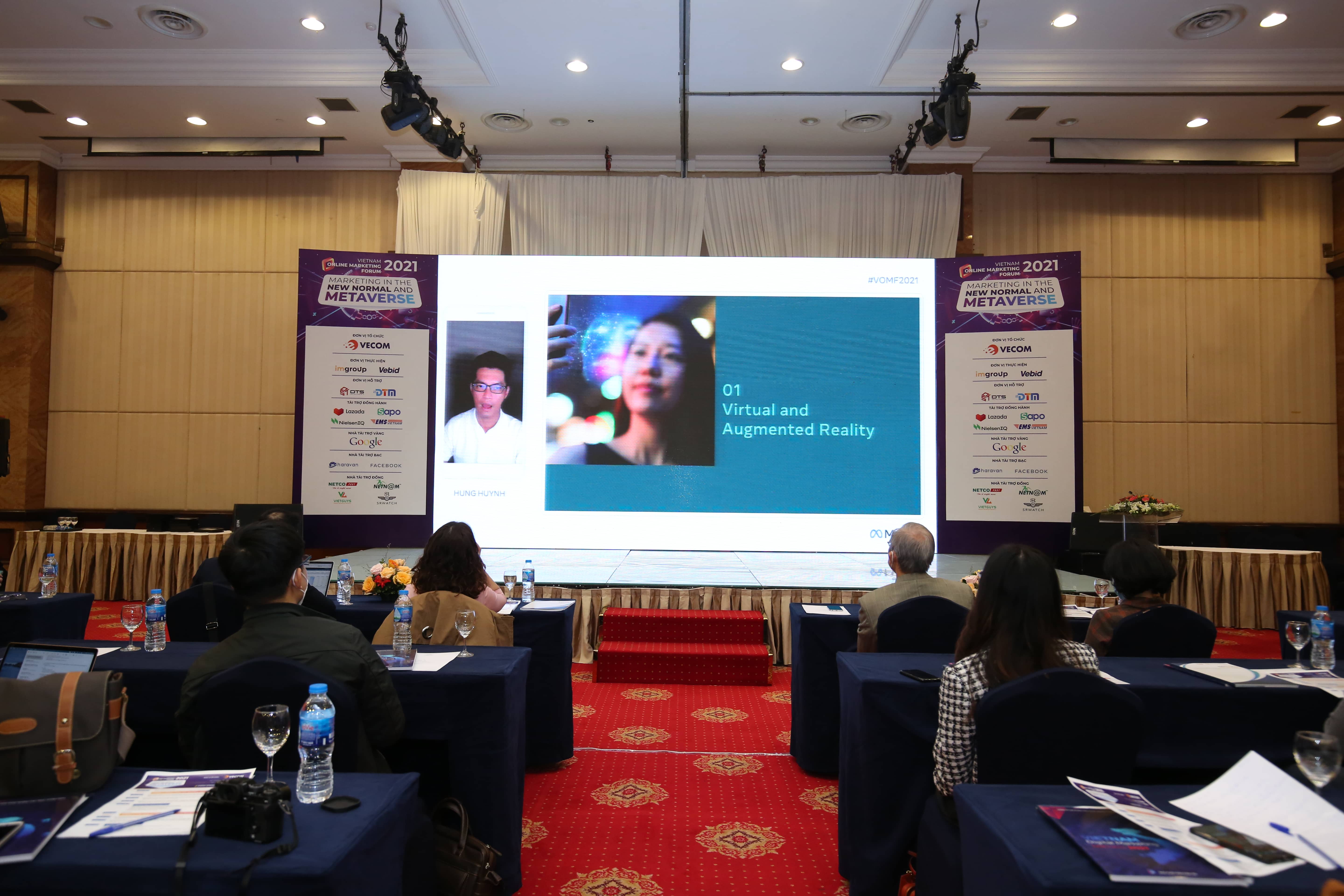 Mr. Huynh Ngoc Hung, Strategic Customer Manager of Meta
Roundtable discussion session 1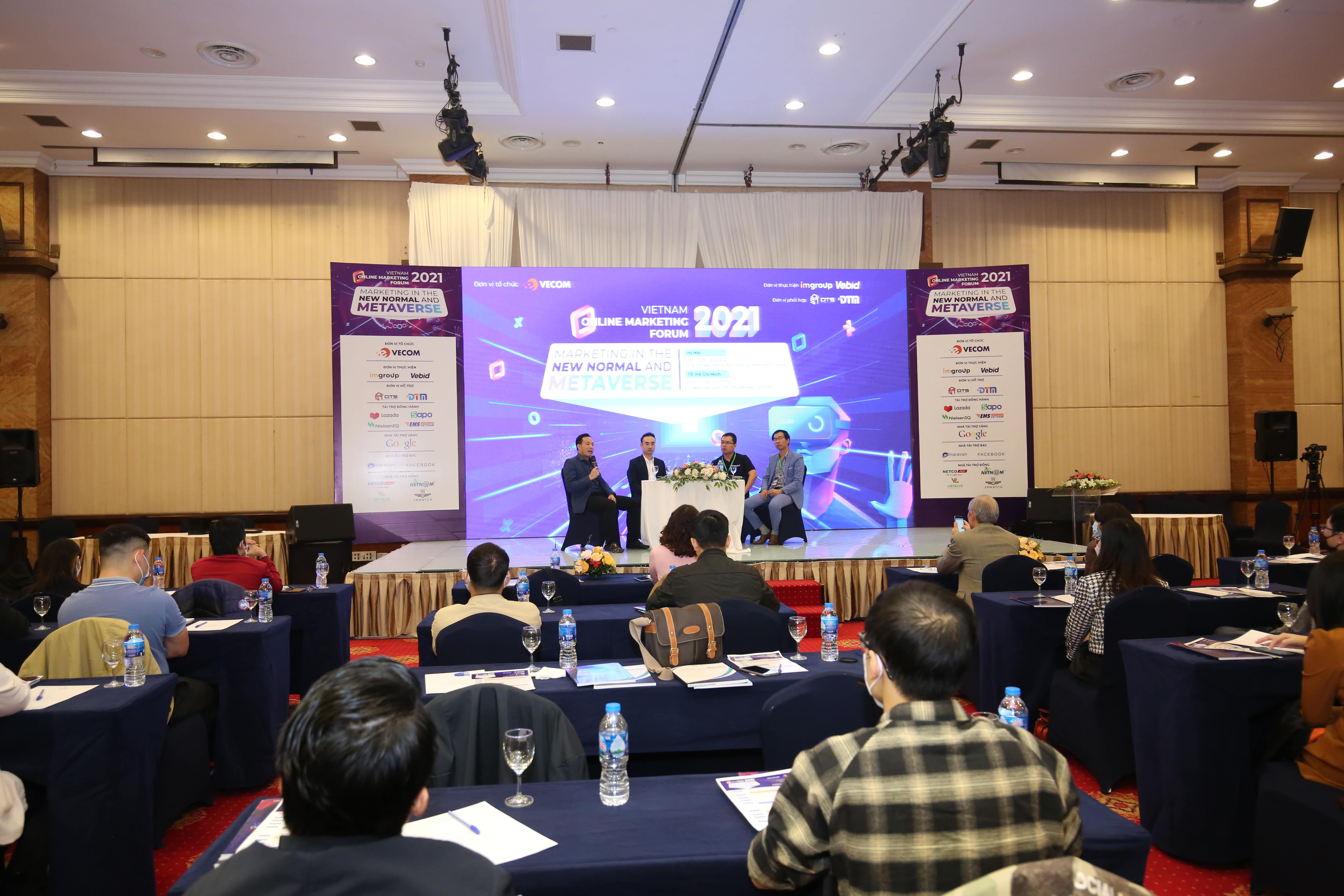 Session 2 with the theme "Effective solutions for marketing in the new normal period" focuses on providing solutions to help small and medium-sized businesses do business online easily and grow during the pandemic.
- Topic 4: E-commerce and Strategies to Conquer Users in the Digital Future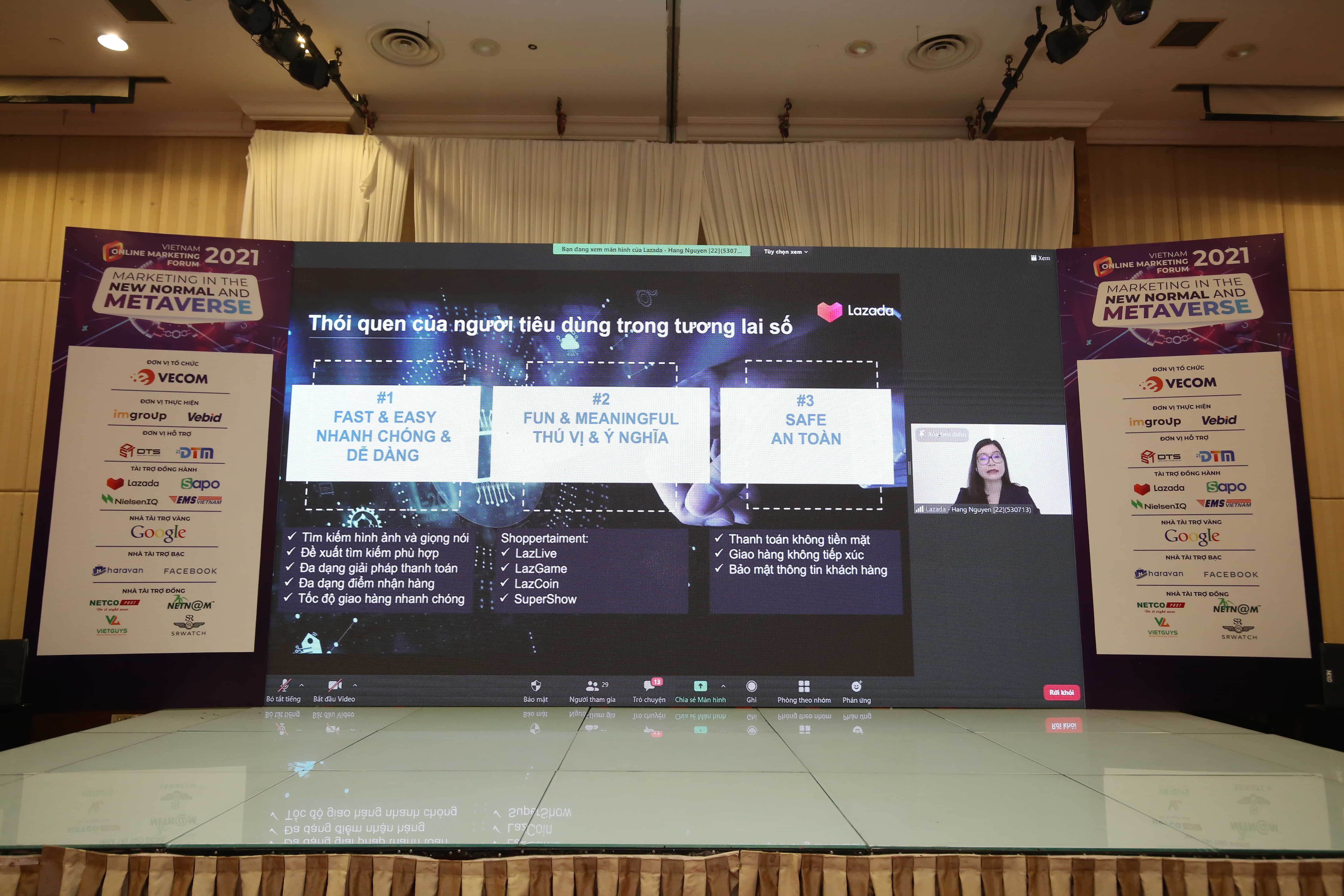 Ms. Nguyen Thi Thuy Hang, CMO of Lazada Vietnam
- Topic 5: Marketing Automation in Retail and Solutions for Vietnamese Enterprises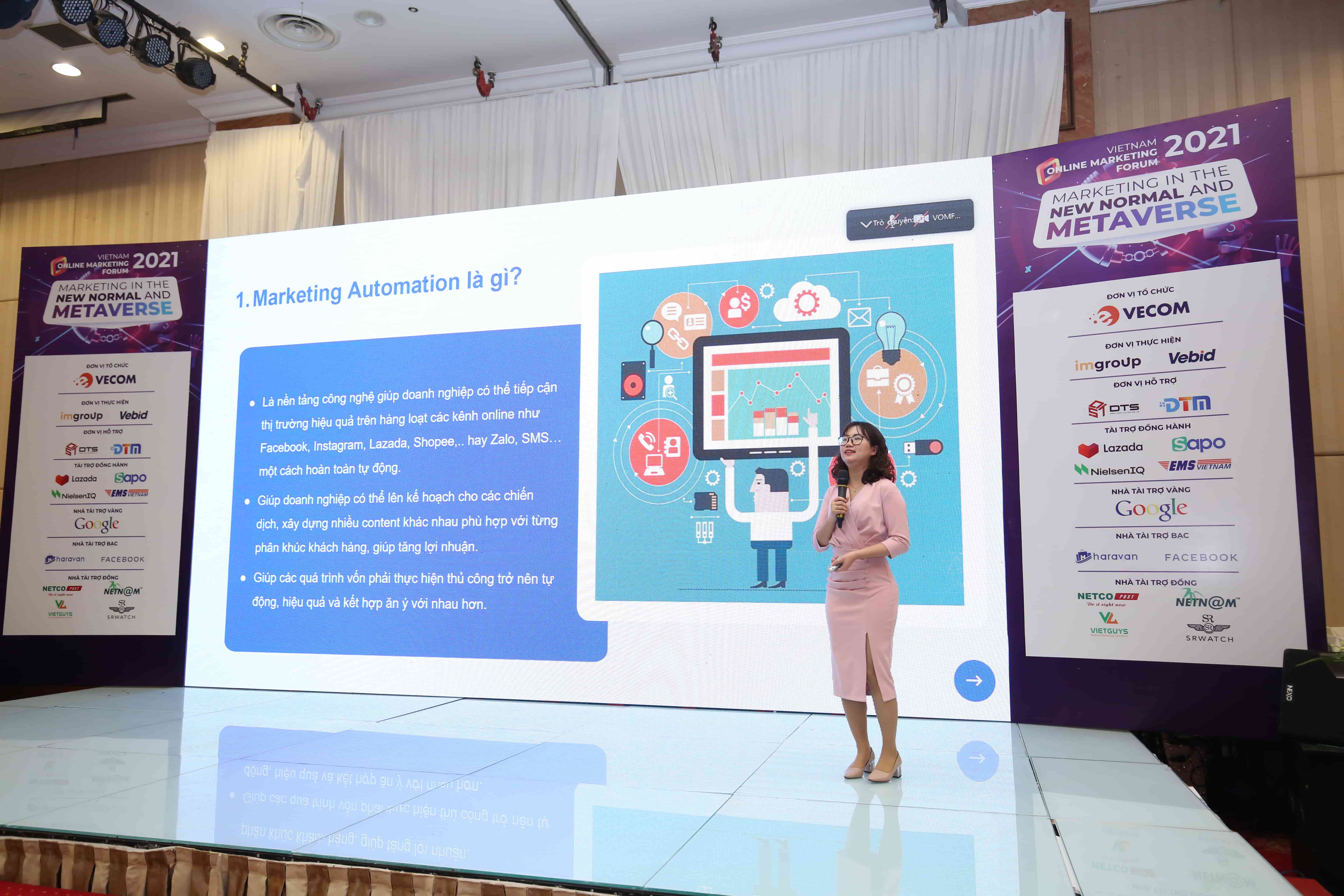 Ms. Tran Thi Thuy Duong - Head of Digital Marketing, Sapo Technology Joint Stock Company
Roundtable discussion session 2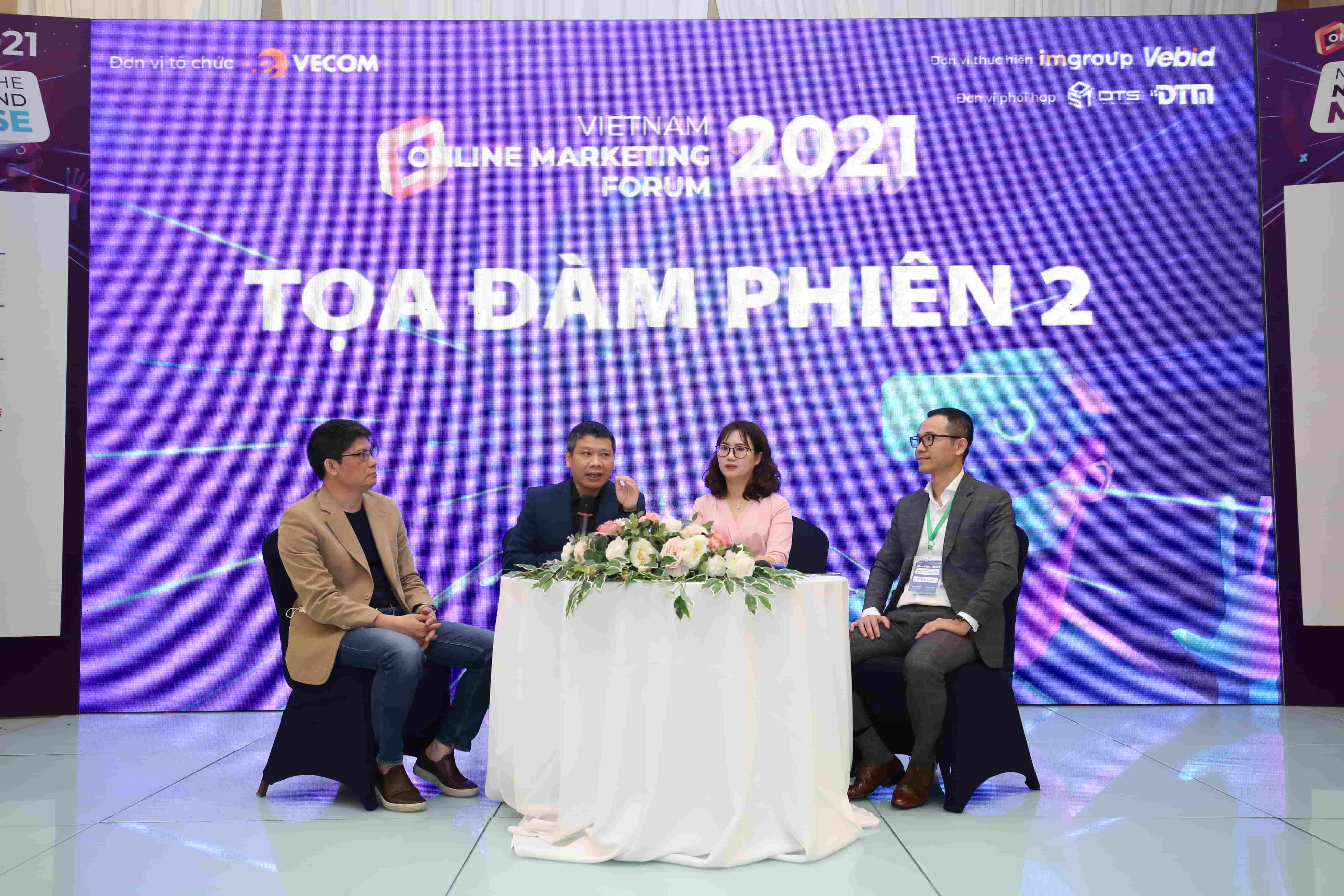 The huge shift from one of the social networks like Facebook to the Meta universe that attracts a large number of users has further developed marketing platforms. This is also a new wind that reflects a big shift into the field of technology. This is also the content of Session 3 "Marketing in the Metaverse era".
Topic 6: Overview of major metaverses, brand metaverses, and applications with marketing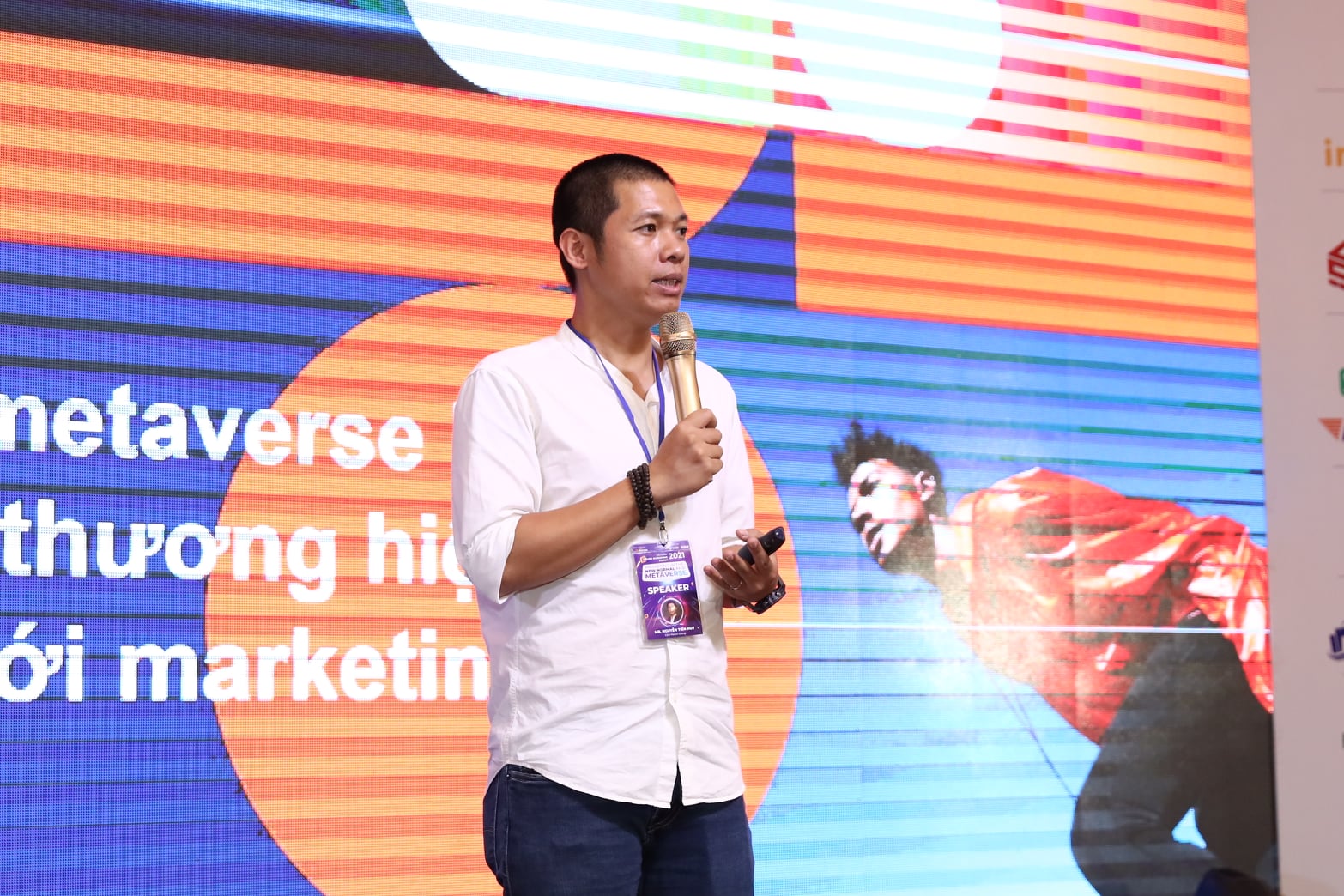 Nguyen Tien Huy - CEO of Pencil Group
- Topic 7: Metaverse application in the development of new business models (Case study in the field of health and HR)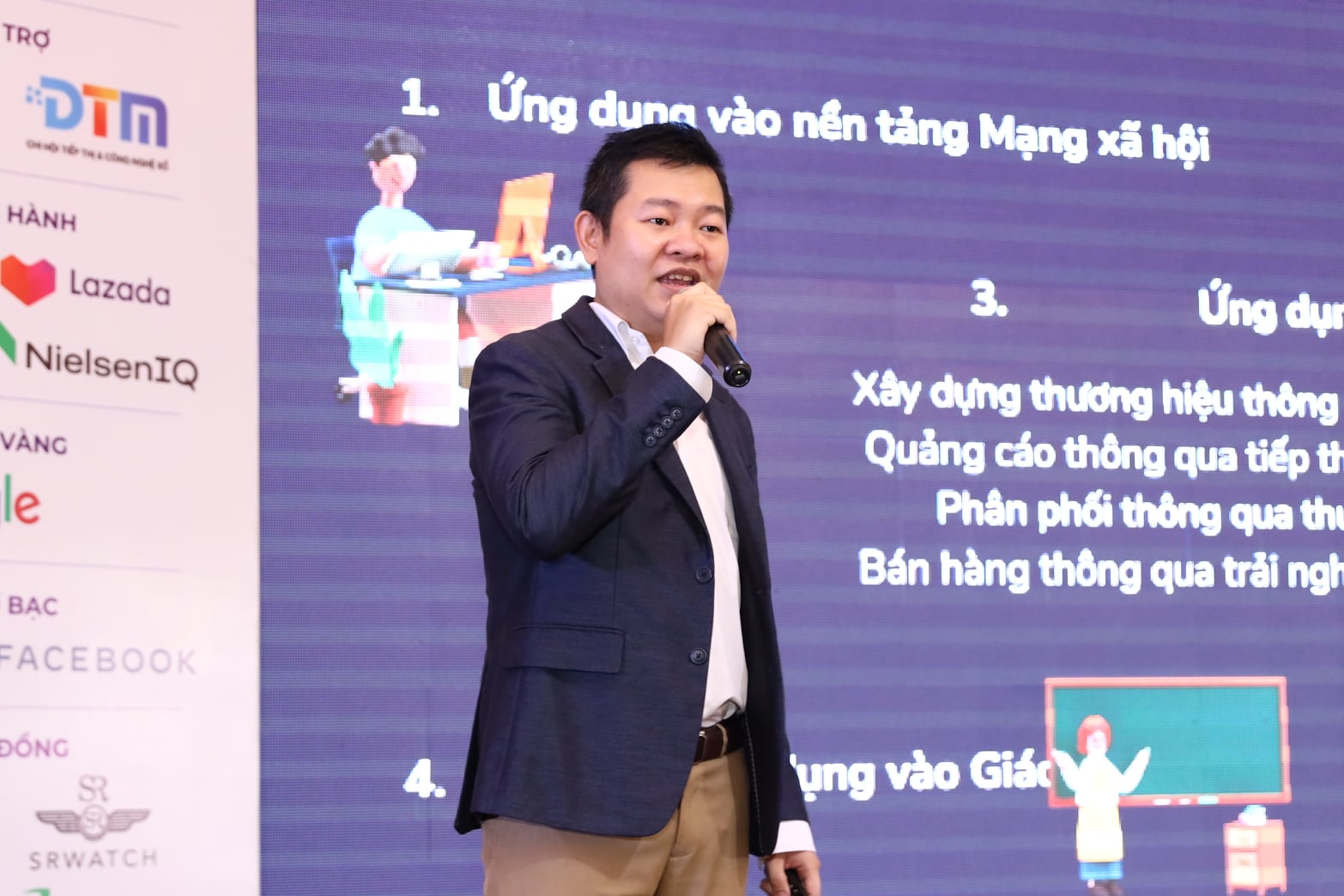 Mr. Leon Truong - President of DTS Digital Transformation Alliance
Roundtable discussion session 3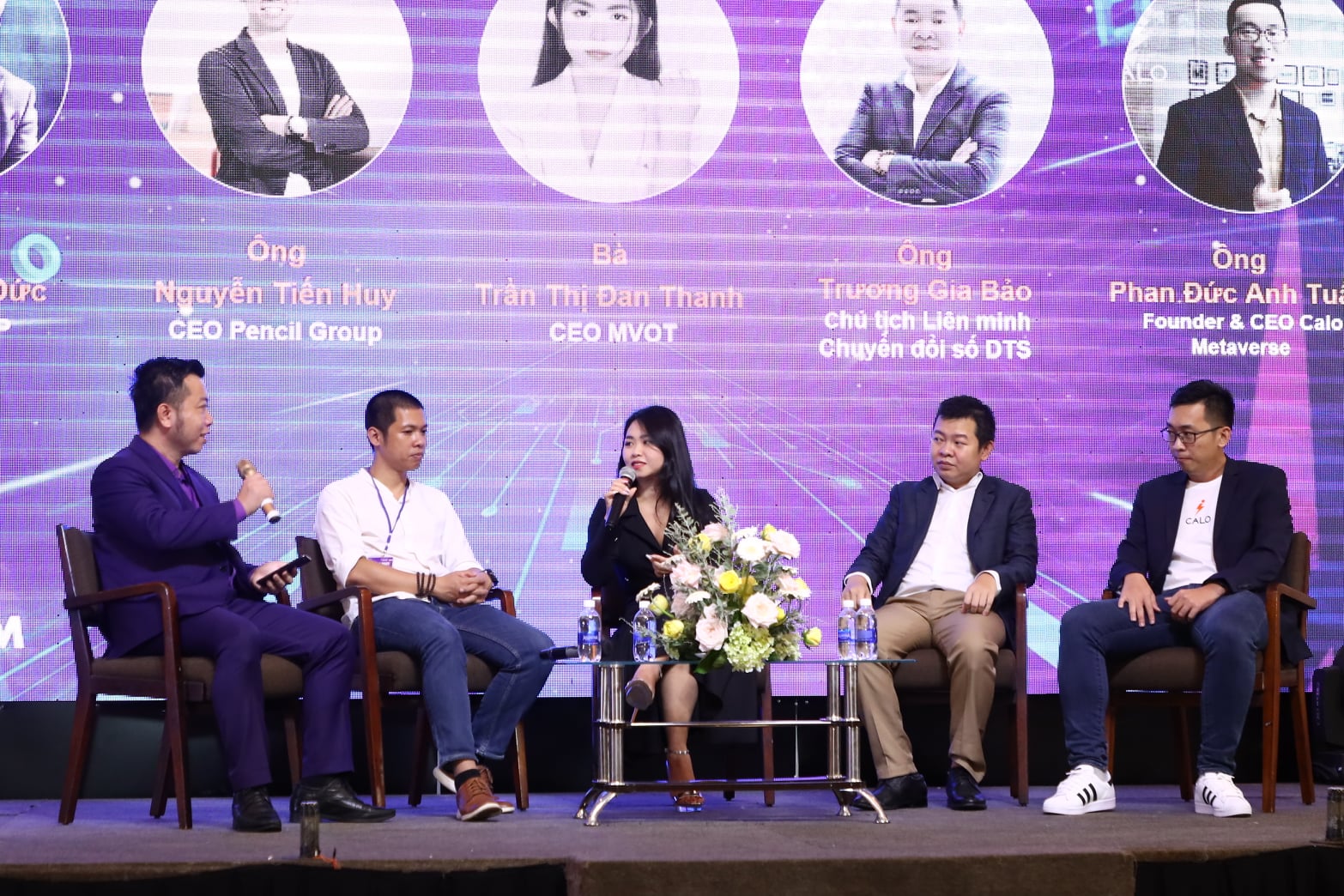 Session 4 of "Blockchain Project Marketing" will discuss how innovative business models are based on blockchain, and how to market for the project to grow both in business and investment. Blockchain technology will create success for marketing and advertising if businesses know how to leverage their power and exploit it properly.
Theme 7: From Vietnam to the globe: Community-building strategies and tactics to promote the project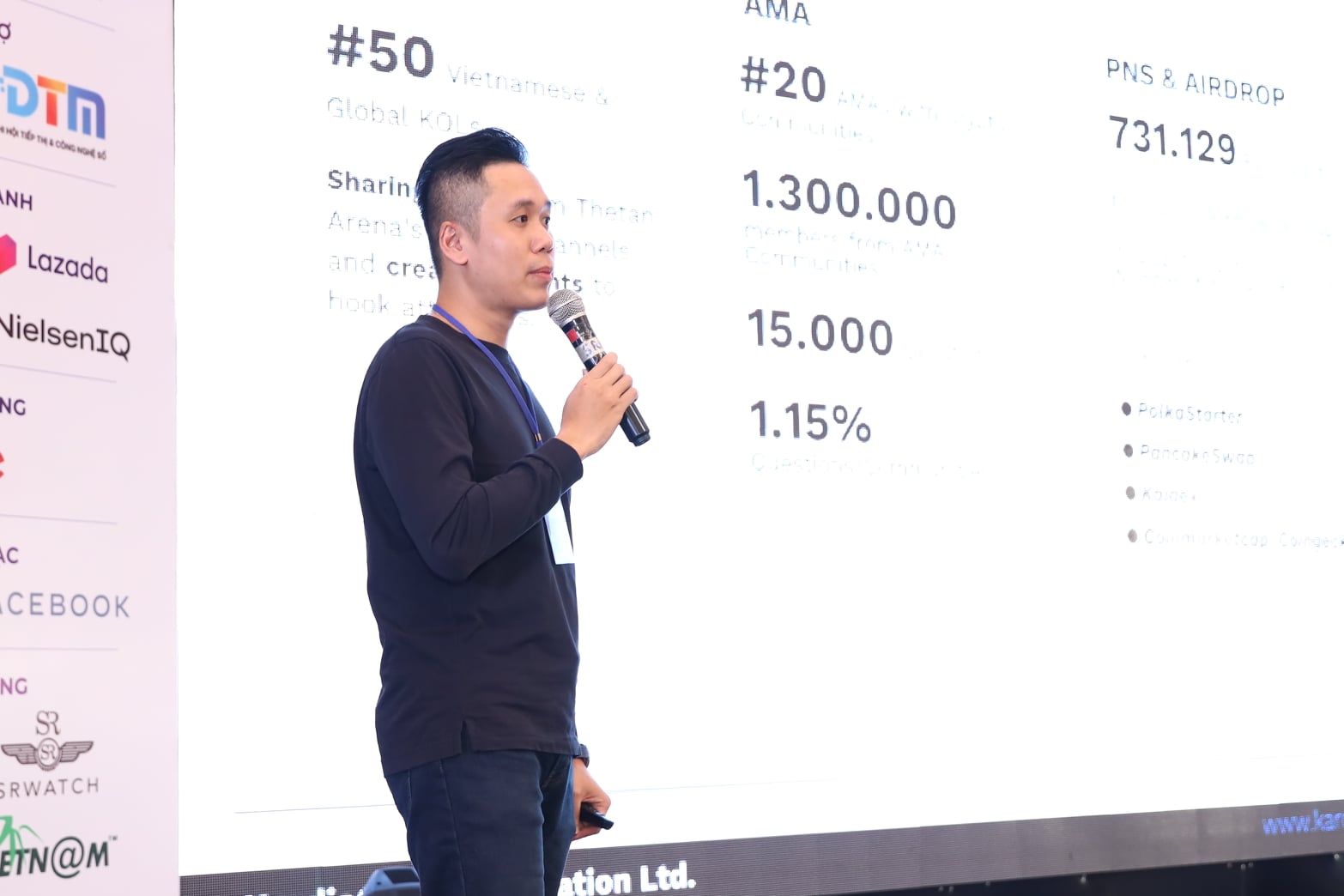 Phan Dung - CBO KaidiaChain
- Topic 8: Branding on foreign media channels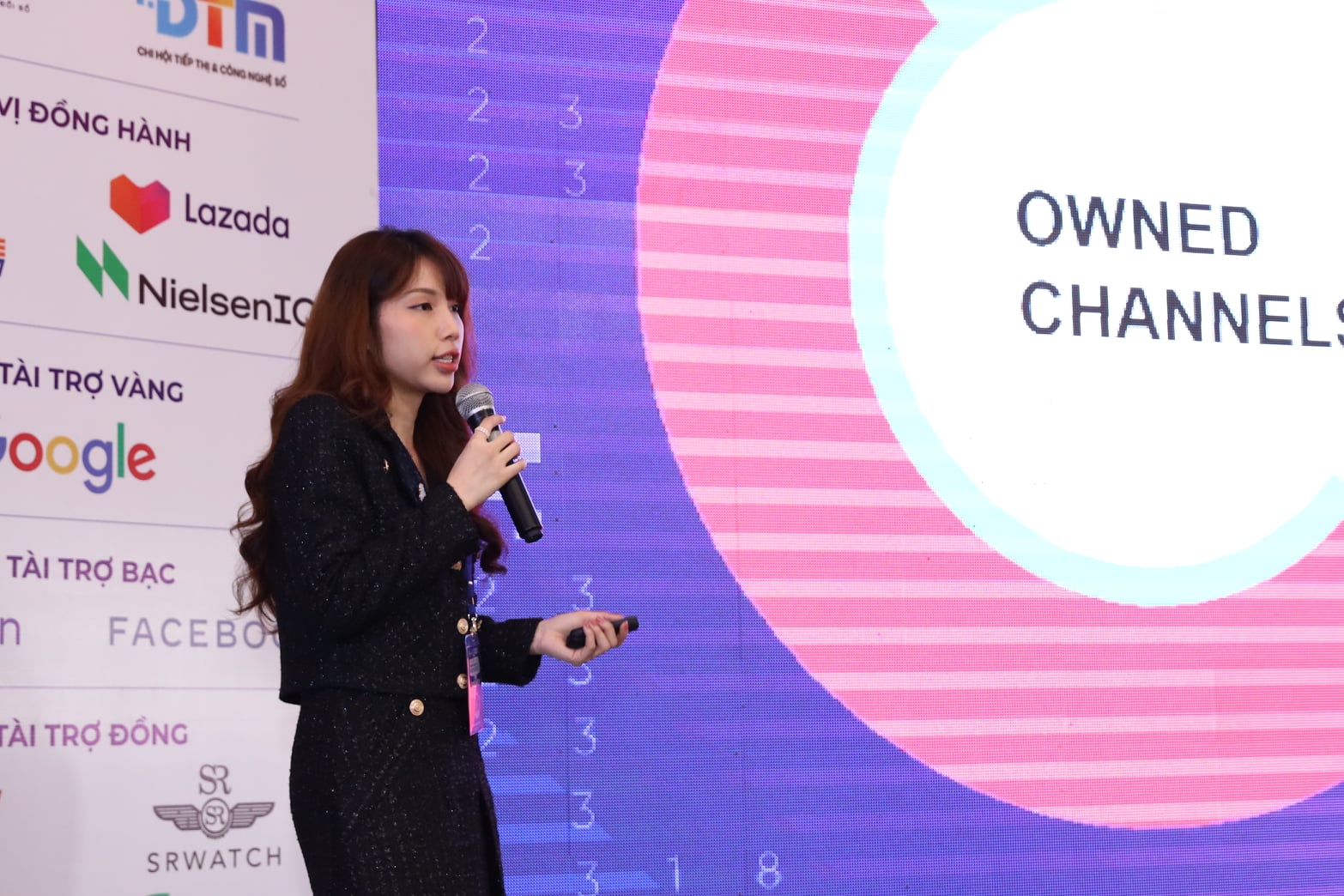 Mai Tram Anh - Director of Makering MCV
- Roundtable discussion session 4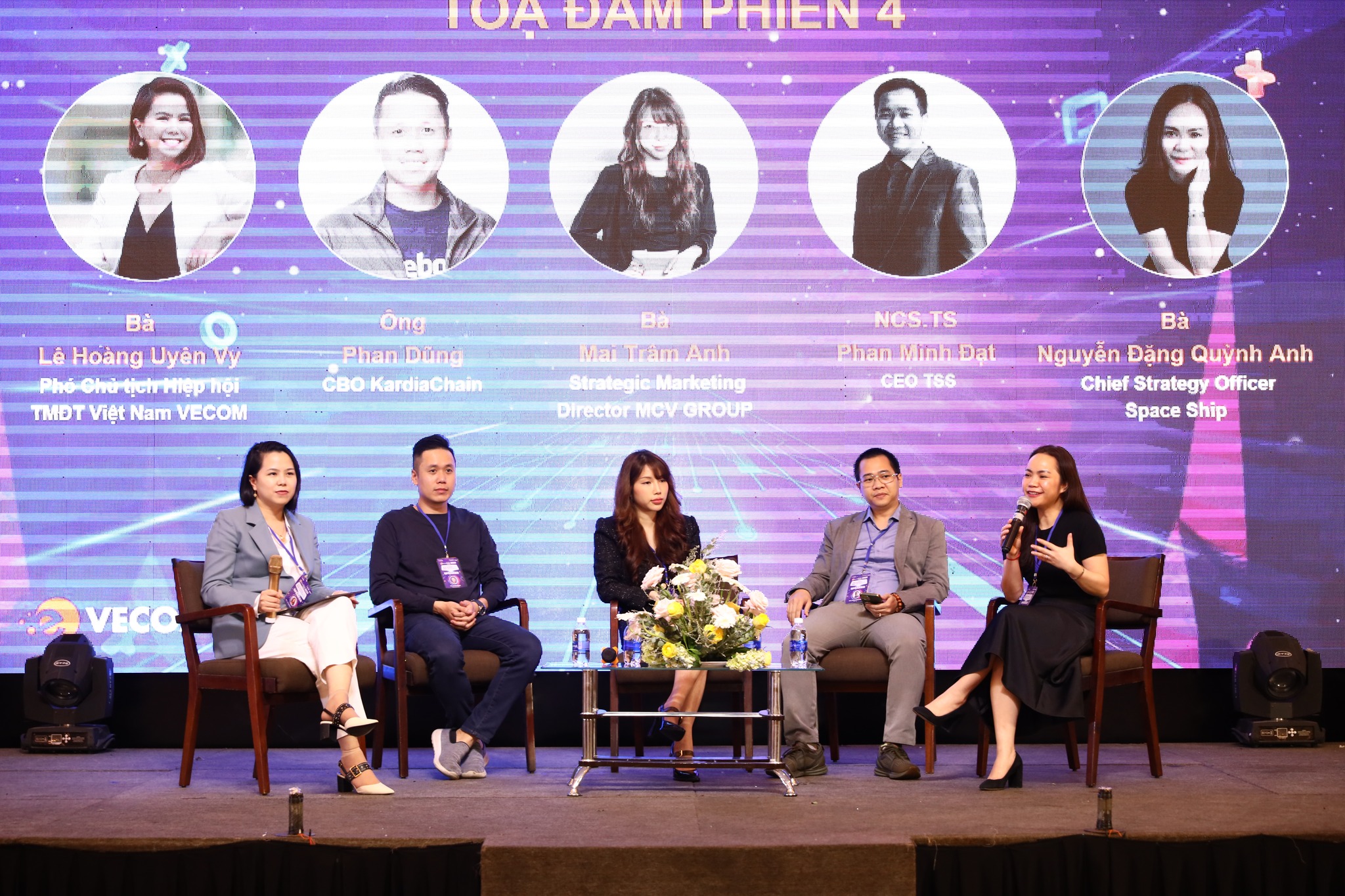 VOMF 2021 brings together speakers from Facebook, Google, Nielsen, Lazada Sapo, Novaon, IMGroup, Vinalink, LadiPage, Accesstrade, Kardiachain, DigiPencil... It promises to bring many practical values as well as comprehensive pictures to thousands of delegates attending the event and a large number of people interested in watching online.
VECOM