TTO - Report 'Vietnam Digital Advertising Market 2021: A Leading and Breakthrough Strategy' released on June 1st evaluates e-commerce floors in Vietnam entering the golden age.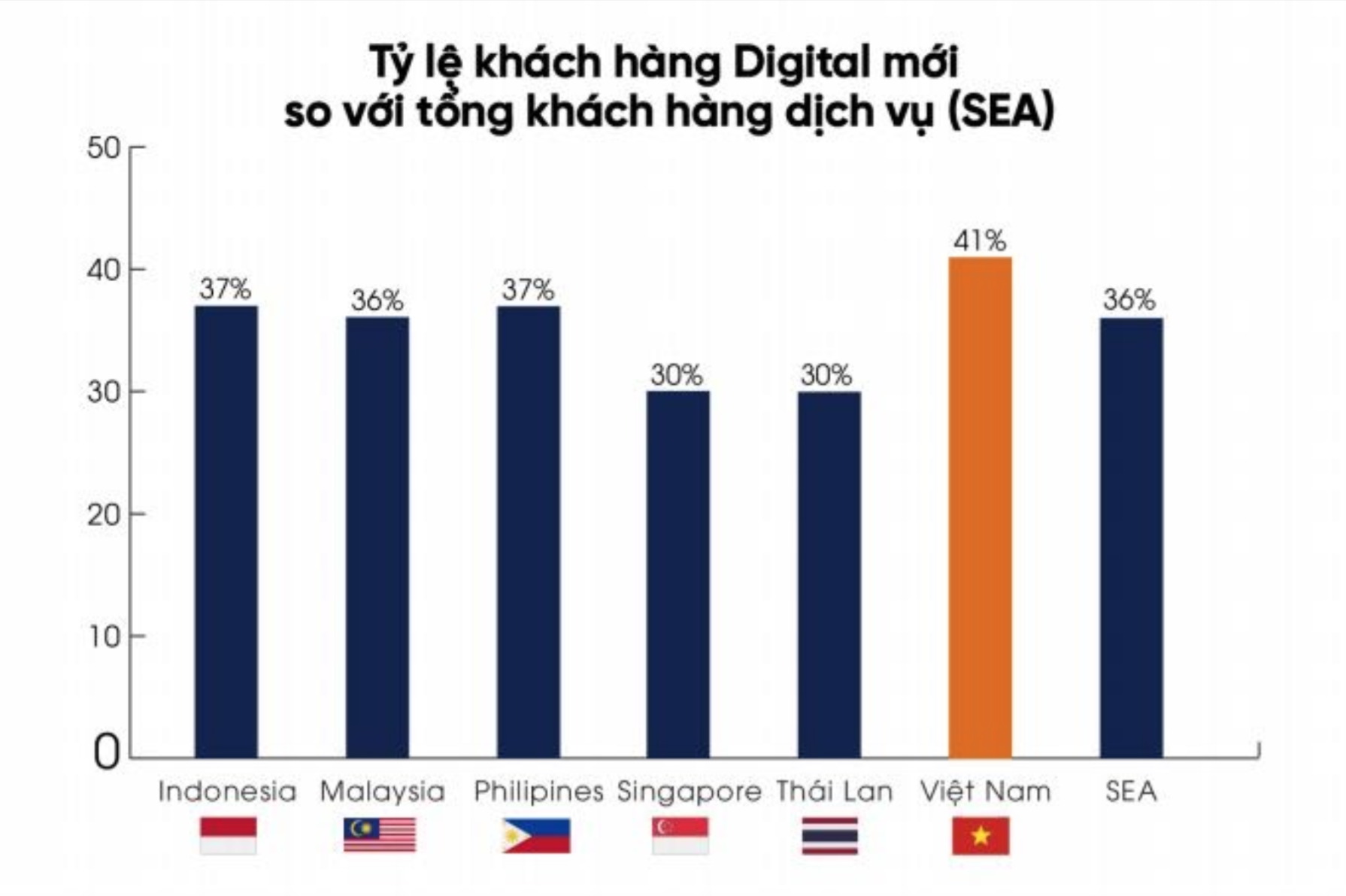 Vietnam has the highest rate of new customer growth in Southeast Asia
COVID-19 has caused many difficulties, but also a big hit for Vietnamese e-commerce floors in the past year.
According to the report, the number of new users from e-commerce platforms in Vietnam has grown by more than 41%, the highest in Southeast Asia. More surprisingly, 91% of them decided to continue using these e-commerce platforms, even if the world had overcome the pandemic.
At the time of the pandemic, Vietnam e-commerce achieved impressive growth of 18%, market size up to 11.8 billion USD, accounting for 5.5% of the total retail sales of goods and consumer services revenue in the country. With that impressive growth, Vietnam is said to be rapidly becoming the leading "attractive piece of cake" for e-commerce in Southeast Asia.
The reason for this breakthrough growth is due to strict social distancing regulations from the Government that have led consumers to find ways to adapt to remote shopping without having to step foot out of their homes.
In the event of a significant impact of the COVID-19 pandemic, vietnamese consumer purchasing behavior has changed. Outside shopping activities such as supermarkets, shops or traditional markets are minimized by consumers. Instead, they tend to strengthen and focus more on what can be done at home.
Items with strong spending during the pandemic are essential items (especially food), Internet services, housing - utilities and healthcare.
Contrary to this increasing trend, spending on beauty and entertainment products and services decreased sharply due to strict social distancing measures from the Government to limit the spread of the epidemic.
According to Tuoitre.vn
VECOM.